The National Student Financial Aid Scheme (NSFAS) has bridged the financial gap between Karabo Mashego (21) and his plan to further his studies. 
Mashego of Sebokeng in Gauteng's Vaal area says he would not have managed to afford tuition fees and the other expenses that come with post-matric education had he not received a bursary from NSFAS.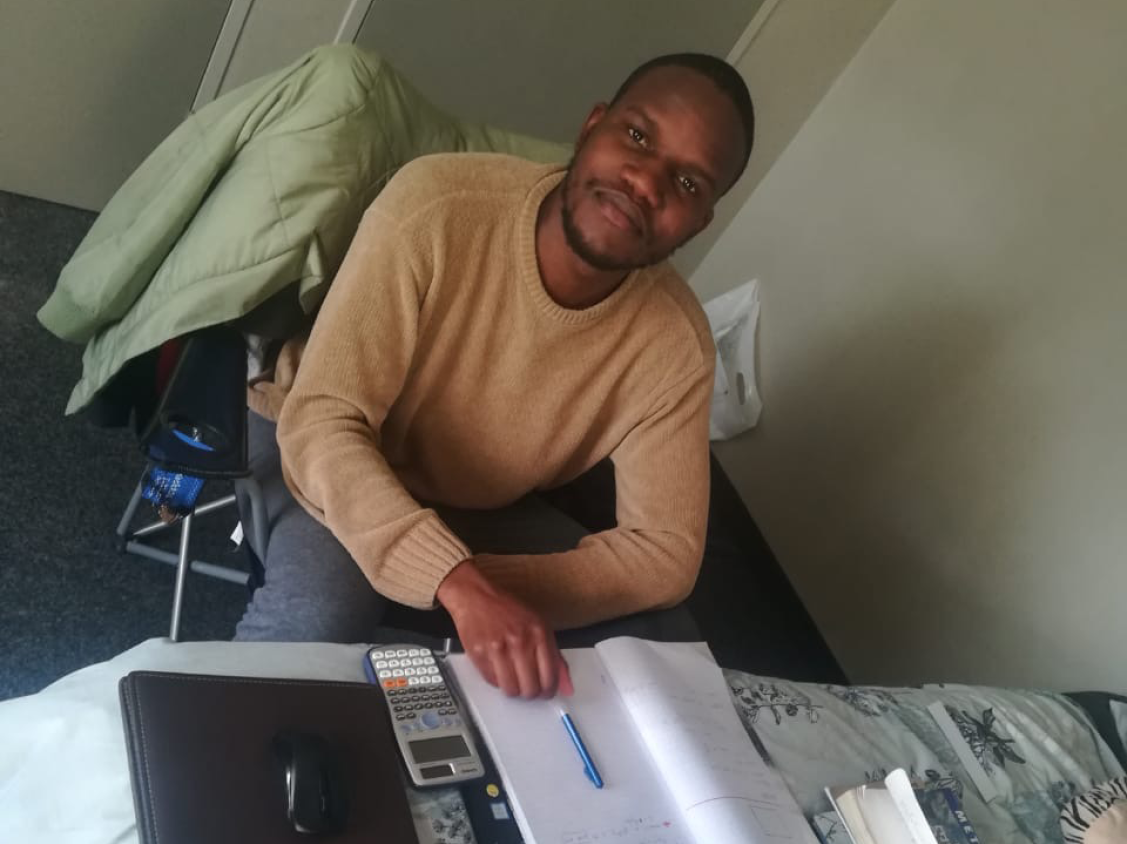 "In addition, the monthly allowance I receive from NSFAS enables me to sleep and study on a full stomach," he says. 
Mashego is a third-year student studying towards a degree in civil engineering at the University of Pretoria.
"Tuition fees are very expensive. For the course that I have chosen, I really could not afford to pay for a semester, never mind a single academic year," he explains.  
Mashego matriculated in 2016 and was a top learner in his class, but had no means to pay for his studies. He successfully applied for funding from NSFAS for the 2018 academic year. 
"This gave me the opportunity to make my dream of studying engineering come true. Education plays a huge role in my personal development and it helps me to progress in all that I intend to achieve. Moreover, it empowers me to empower other people in my community and thus contribute to the economy of our country," Mashego explains. 
"I urge young people to apply for NSFAS funding because following your dream is not a free exercise, it needs funding, and NSFAS will bridge that gap for you," he says. 
The Minister of Higher Education, Science and Innovation, Dr Blade Nzimande, has opened the NSFAS 2021 application cycle for a period of four months, from 3 August to 30 November 2020. 
Students from disadvantaged and working-class backgrounds who wish to further their studies at any public technical and vocational education and training (TVET) college or university may apply.
To be eligible for NSFAS funding, an applicant must be a South African citizen and come from a family with a combined annual household income of not more than R350 000. The household annual income for students with a disability should not be more than R600 000. 
"In the current academic year, NSFAS has funded over 700 000 students, 248 242 at TVET colleges and 481 339 at universities (students with registrations data). This is a 20 percent increase from the previous year when we compared registration data received in the same period of 2019 versus 2020," says Minister Nzimande. 
NSFAS accounts for 40 percent of the undergraduate population at universities and 70 percent at TVET colleges.  
How to apply
Applicants must visit www.nsfas.org.za and click on myNSFAS. They must create a myNSFAS account, click the APPLY tab, answer the questions on screen and upload the required documents. Once that is done, they must click SUBMIT. 
After clicking SUBMIT, the application reference number will appear on the screen. The reference number will also be sent to the cellphone number and email address that the applicant provided. 
Applicants can use a cellphone, tablet or computer to apply. The NSFAS portal has undergone minor changes to make it easier to use and more secure.
New applicants need a copy of their ID or birth certificate to register and create a profile on the myNSFAS portal. Applicants with existing accounts need to log into their accounts – remember, only one profile per applicant is allowed. 
The applicant must give consent for their personal information to be checked by a third party and if they do not agree to this, they will not be allowed to continue with the application process. 
As a result of the coronavirus pandemic, applicants will not be required to submit or upload the consent form. Instead, they will be asked to accept the conditions on the electronic consent form, along with the terms and conditions for funding. 
Students must still submit their supporting documents (own ID copy, parent/guardian proof of income, parent/guardian ID copies, and/or Annexure A for applicants with disability).