If you could not meet the pass requirements of the National Senior Certificate (NSC) examinations, you can register with the Department of Basic Education for the Second Chance Matric Programme (SCMP).
The SCMP is a matric rewrite programme that was established in 2016 for learners who would like to improve their results or eventually complete their matric qualification on a part-time basis.
Registration for the 2023 SCMP opened in October 2022 and will close on 8 February 2023. You can register at any education district office near you.
According to the DBE, the programme responds to the National Development Plan's (NDP) order to improve retention rates, reduce dropout rates and leaving no one behind.
The Director of the programme Dr Sandy Malapile says the learner who previously did not succeed in any matric exams can re-register and re-write.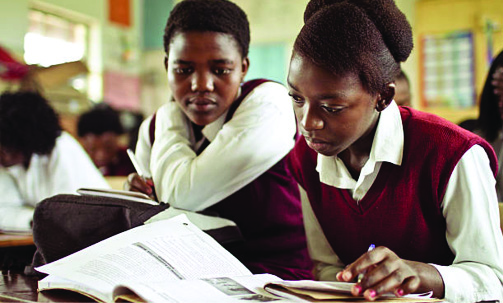 "Even if learners have previously registered for the programme but still did not succeed, they may register as many times as possible until they are satisfied with their results," he says. 
Although the programme has no age restrictions, Malapile says learners who are most targeted are those aged 21 and above, with a minimum qualification of grade 9, 10, and 11 as well as those who are in ABET level 4.
Benefits
Malapile says the programme has a few benefits for learners.
"It gives the candidates a second opportunity towards achieving matric qualification. Learners also receive an additional certificate and the programme further provides learners with the opportunity to improve their results for higher education," he says.  
"With an improved matric results, learners have the potential to get admission in the Technical and Vocational Education and Training (TVET) Colleges and Universities. Learners may also qualify for the Sector Education and Training Authority (SETA) training programmes," he adds.
Additionally, learners who make use of the programme improve their chances of accessing bursary and job opportunities.
How to apply
To register for the programme, applicants are advised to be in possession of their:
Identity Document or passport
Statement of results or grade 12 certificate
School reports are required for those who have passed Grade 9, 10 or 11 and are 21 years old and above.