If you have just completed your matric and have little prospect of furthering your studies or you do not know what to do next, maybe acquiring a skill through the Sector Education and Training Authority (SETA) is for you.
SETAs offer learnerships at different times of the year. There are no costs in applying for these learnerships and you are also paid while you are doing the learnership.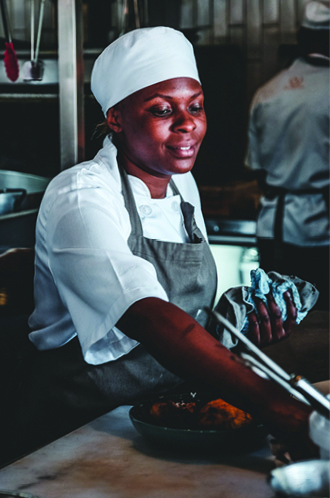 Learnerships combine workplace experience with formal training so you will get a formal qualification and have real work experience.
Minister of Higher Education, Science and Technology Blade Nzimande has encouraged South Africans to look for opportunities within SETAs.
 "For further training and skills development opportunities offered by SETAs, I invite all South Africans to interact with our SETAs through their websites and that of the Department of Higher Education and Training," said Minister Nzimande during a press briefing following a meeting held with SETAs recently.
South Africa has 21 SETAs that are responsible for contributing to skills development and bringing skills to both unemployed and employed people.
This is done by ensuring that people learn skills that are needed most by employers and communities. The end result is to improve employability of the trainees.
According to the National Skills Fund (NSF), training and skills development is not just for young people starting their first jobs, but it is open to anyone who wishes to learn a new skill and it can be accessed online.
The NSF is a public entity that reports to the Ministry of Higher Education, Science and Technology which also decides the skills to be focussed-on, informed by the country's needs.
The NSF's role is to provide funding for national skills development that contributes to improving economic participation for all. It also works closely with the country's SETAs on matters related to national skills development and training outcomes.
According to the NSF, the functions and duties of a SETA are to:
Develop a skills plan
Implement its sector skills plan
Promote learning programmes
Register agreements for learning programs.