Having escaped an abusive relationship that almost landed her in a prison cell, Nthabiseng Mmina, from Mokopane in Limpopo, is now helping other women in similar situations.
In 2017, Mmina had to endure gender-based violence (GBV) at the hands of her then partner.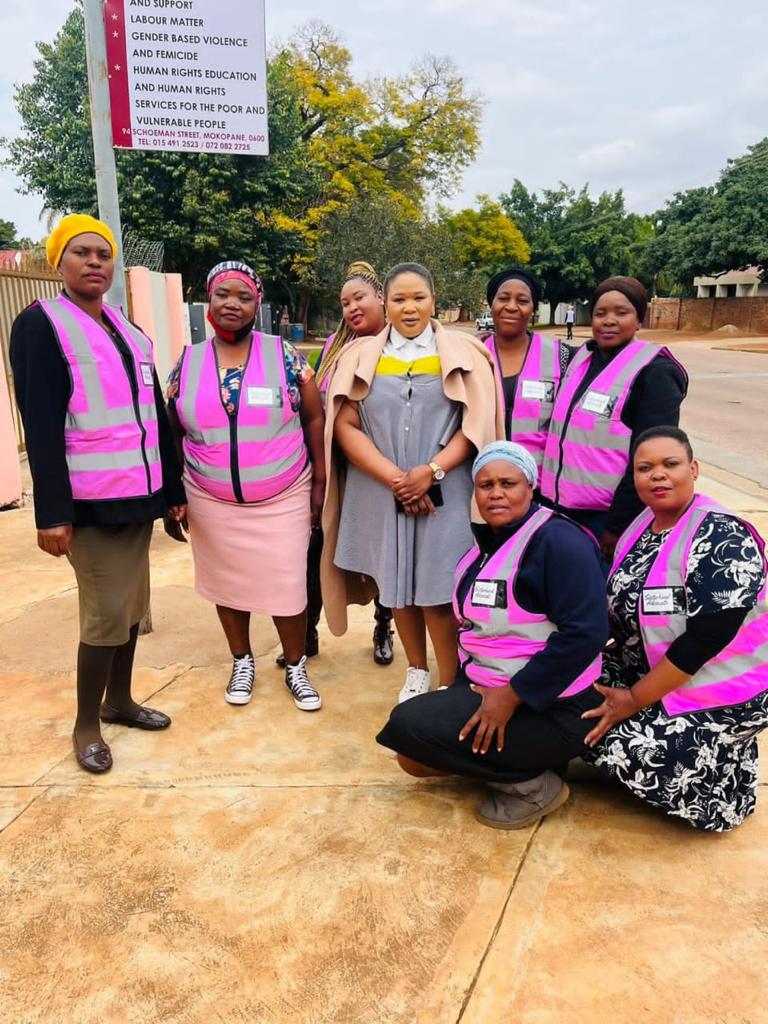 She was also arrested and charged after her partner allegedly used her bank details to carry out a scam that saw him sell vehicles that did not exist to unsuspecting buyers.
"When everything came out in the open, I confronted him about it and that was when he started to physically assault me," she said.
Mmina (33) was eventually acquitted of the charges.
The law student has now made it her mission to help teenage girls and women in abusive relationships.
Since July 2022, Mmina has been working as a facilitator at Opret Advice Office in Limpopo. The organisation is one of 38 partners of Hlanganisa Community Fund, which helps strengthen social accountability and promote human rights in pursuit of social justice for all.
Hlanganisa Community Fund, runs the Sisterhood Advocates programme, through which it employs 2 632 women to provide support to survivors of GBV in 10 districts in Free State, Mpumalanga, North West and Limpopo.
The support includes accompanying survivors of GBV to police stations to lay charges, assisting in applications for protection and maintenance orders and referrals to local domestic violence shelters.
"Through this programme, I am able to reach more women than I had anticipated. I am assisting vulnerable women who don't even know where to begin the process of healing. I'm eternally grateful for the opportunity," said Mmina.
Presidential Employment Stimulus
In 2022, Hlanganisa Community Fund was appointed as a strategic implementing partner (SIP) of the Social Employment Fund (SEF), which is a Presidential Employment Stimulus (PES) programme.
President Cyril Ramaphosa introduced the PES in 2020 in response to the devastating economic impact of the COVID-19 pandemic.
Implemented by the Industrial Development Corporation (IDC), an agency of the Department of Trade, Industry and Competition, the R800 million SEF funding aims to help civil society organisations create jobs. The funding was received from the PES.
Speaking at a recent SEF event, Hlanganisa Community Fund's programme development and knowledge management senior manager, Chiedza Changutah, said: "We partner with community-based organisations because in a lot of these there are socio-economic challenges that community-based organisations are better positioned to assist with.
"This is because of their proximity and the fact that they understand the dynamics of their communities and therefore provide support."
Community advice offices, like the one where Mmina works, each have a paralegal that provides a variety of support services on issues such as labour rights, housing, GBV and mediation support.
Being part of the SEF has helped Hlanganisa Community Fund build the capacity of community advice offices, added Changutah.
"What we want to do is almost clone the advice offices in their communities by training more people so that they can provide that support," she said.
Members of the Sisterhood Advocates programme receive training on the GBV legislative framework, which includes laws concerning domestic violence and sexual offences.
"They are then trained in the role of a paralegal to provide support, debriefing support and do referrals," she said.
Changutah added that part of the challenge of GBV is the lack of information on rights.
"Sometimes they [survivors] feel that the system is inaccessible to them. What this project has made clear is that the system is accessible."
Changutah said some beneficiaries of the programme have gone on to secure better work opportunities.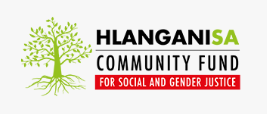 Did you know?
If you are being abused you can contact the Gender-Based Violence Command Centre (GBVCC) by phoning  0800 428 428, sending  an SMS with the words Help to 31531 or a Call Me Back with the USSD code: *120*7867#.
The centre caters for people with speech and hearing impairment through Skype. To use this function, one must add 'HelpMe GBV' on their Skype account. The GBVCC website address is: www.gbv.org.za