Government's Thusong programme aims to give marginalised communities access to information, services and opportunities.
For the past 20 years, Thusong service centres have been a critical driving force for change in South Africa.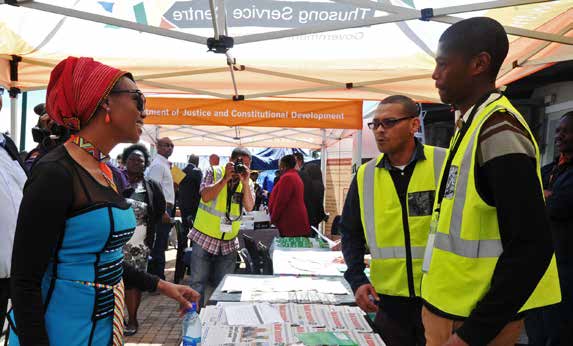 Implemented in 1999, the programme is this year celebrating 20 years of providing service delivery to previously underprivileged communities.
Thusong service centres are one-stop hubs that aim to empower the poor and disadvantaged through access to information, services and resources from government, non-governmental organisations, parastatals, businesses and other enterprises, so that they are aware of the opportunities available to improve their lives.
The centres are largely located in peri-urban areas and townships, with a specific focus on rural areas.
Currently, there are 131 operational Thusong centres across the country, providing the following services:
Applications for identity documents and birth, death and marriage certificates,
Applications for services are offered by the South African Social Security Agency (SASSA),
Information on entrepreneurship, and 
Information on National Youth Development Agency services.
In addition, communities can obtain copies of the government newspaper, Vuk'uzenzele; learn more about the imbizo programme; and listen to regular community radio programmes that allow for interaction between government and South Africans.   
Did you know
Annual Thusong Week is celebrated from 16 – 20 September.
For more information, please visit www.thusong.gov.za or call 012 473 0338.