Written by More Matshediso
Dr Pholoshi Maake (34) feels privileged to enjoy the fruits of the sacrifices made by the youth of previous generations, particularly the 1976 students who demanded better education for black people in South Africa.
Maake spoke to Vuk'uzenzele as South Africa commemorates Youth Month, with a specific focus on 16 June, also known as Youth Day.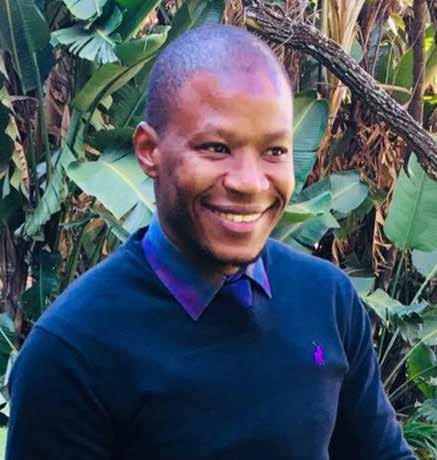 Youth Day and Month pay tribute to the over 20 000 school pupils from Soweto and other parts of the country, who began a protest march for better education in 1976. "Their sacrifices were not in vain. Because of what they fought and died for, I was able to complete matric, go to any university and study what I wanted. We have gained so much as a country because of what they stood for," he said.
After completing matric at Mohwelere/Ga-Mashabela village in Limpopo where he was born and bred, Maake enrolled at the University of Limpopo for a Bachelor of Science degree, majoring in Zoology.
After obtaining his Master's degree, he went on to complete his PhD in Ichthyology at Rhodes University in Makhanda in the Eastern Cape and became a professional taxonomist – a lesser known career that relates to the science of naming and classifying organisms.
From being trained as a fish taxonomist in his MSc and PhD, he joined the Agricultural Research Council as an acarologist, a formerly white dominated scarce skill in the country, where he remains the youngest and the only black acarologist amongst the five that are recognised across South Africa.
"No child living in apartheid South Africa could ever have imagined that a career like mine would be within their grasp," he said thanking the generations that came before.
The only time that his parents paid for his university fees was when he was doing his first year. From then onwards, his hard work secured bursaries and scholarships.
His undergraduate and honours studies were paid through a bursary provided by the University of Limpopo, while his Masters was funded by the National Research Foundation and Ernst & Ether Trust.
He received a scholarship from the Department of Science and Technology that paid for his PhD, and another scholarship from Rhodes University that gave him an opportunity to spend a month in Belgium.
"Given our history, it was not easy for black students to get scholarships in South Africa and to easily get a passport to go spend a month in Belgium for education purposes," he said.
Today, he works as a senior scientist for animal species information under the Zoological Systematics and Collections at the South African National Biodiversity Institute.
Some of his biggest achievements, apart from his academic accolades, include being invited to give lectures at the University of Limpopo and Sol Plaatjie University in 2017. 
He also supervises two young academics whom he assisted in obtaining funding for their studies.
He said he wishes more young people from township and rural communities would make good use of the opportunities before them, especially education opportunities because they were earned through tears, sweat and blood.