Written by Silusapho Nyanda
Bronkhorstspruit Hospital in Gauteng is ready for an increase in Coronavirus Disease (COVID-19) cases, with a new 150-bed isolation ward opened at the hospital recently.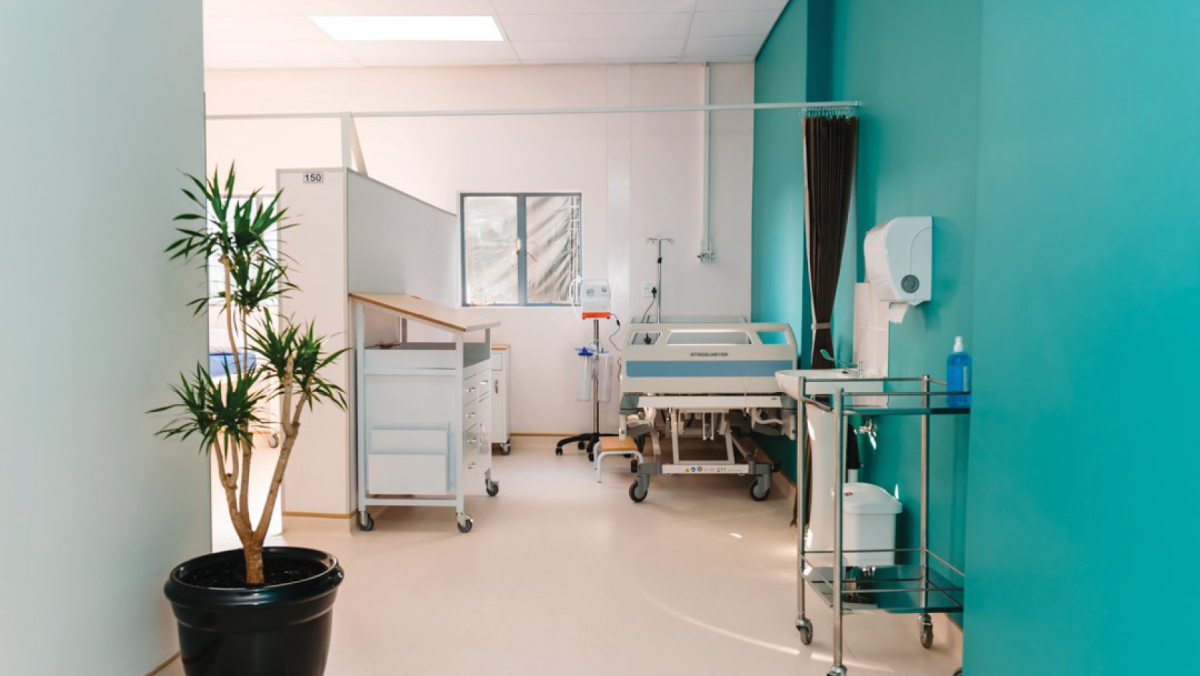 The newly-built isolation ward is an extension of Bronkhorstspruit Hospital, and will provide quarantine and isolation services, alleviating the pressure on neighbouring hospitals.
The ward was made possible through the Gauteng Department of Health's partnership with the BMW Group South Africa.
The R80 million overflow facility consists of a 150-bed COVID-19 ward, furniture and equipment. It is part of the group's long-term R76 million investment of 800 beds in nine hospitals and four clinics in the region.
The new COVID-19 ward will house those who need medical care and those who cannot isolate at home, says the hospital's Chief Executive Officer (CEO) Phumzile Nkumane.
She adds that the ward is designed to ensure that all patients have isolated beds, each with their own oxygen tank.
"The ward is really going to be useful in the third wave, as we will be able to admit patients. During the last two waves of the pandemic, positive patients who needed hospitalisation were transferred to Steve Biko Academic Hospital and Mamelodi Hospital."
BMW Group South Africa and Sub-Saharan Africa CEO Peter van Binsbergen says the opening of the isolation ward was made possible through its partnership with the Gauteng Department of Health, the South African Government and the German Government.
"Without their cooperation, continuous collaboration and hard work, we wouldn't be able to achieve what we have achieved today by making a real difference in the lives of our people."
BMW has already drawn up plans to convert the COVID-19 ward into a multi-use ward once the pandemic passes.
"We will then be able to partition the ward so that we can use it as a surgery and a maternity and mental health ward," says Nkumane.
In addition to the isolation ward, BMW Group South Africa also donated eight new intensive care unit beds, 16 paediatric beds and four resuscitation beds to the hospital.