The second phase of the biggest mass vaccination programme in South Africa is progressing well, with hundreds of thousands of Coronavirus Disease (COVID-19) vaccines administered in the first two weeks of this phase.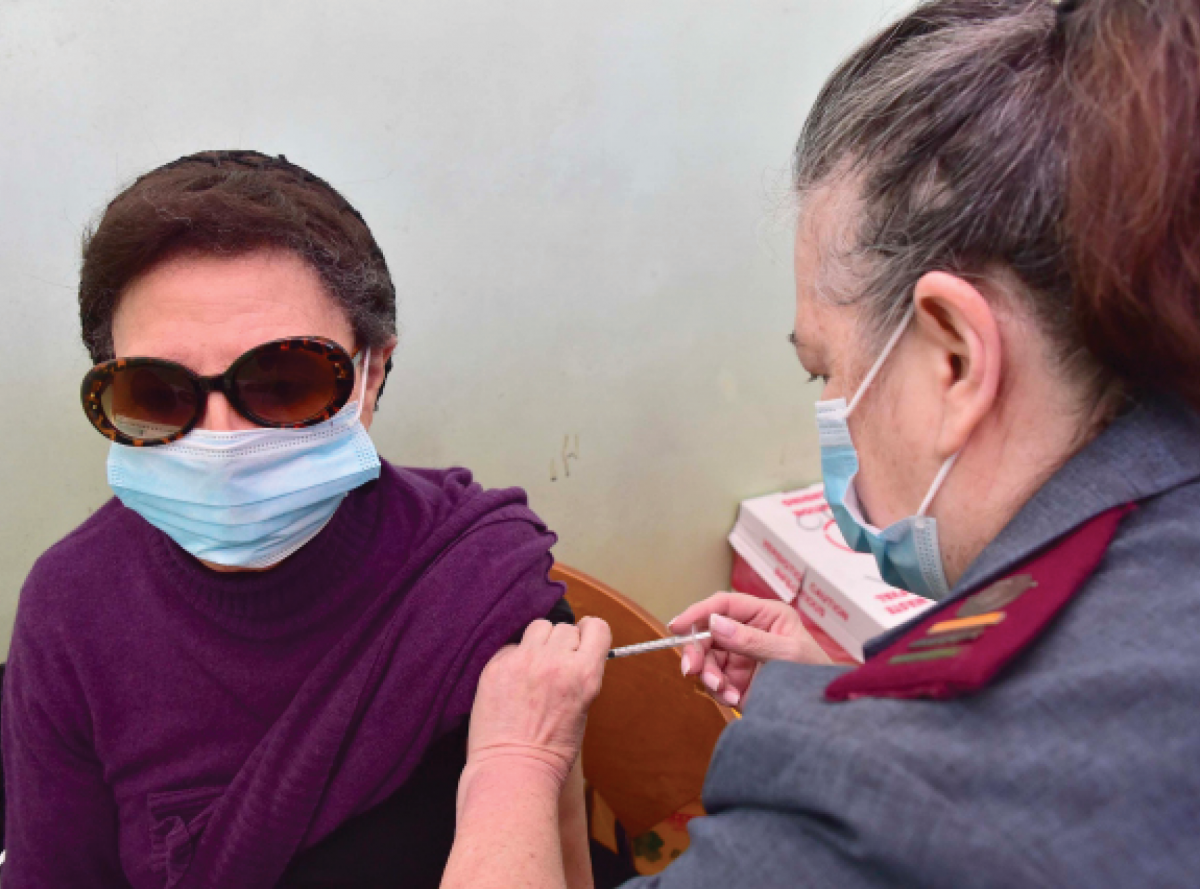 The second phase of the vaccination programme targets healthcare workers who were not vaccinated during the first phase and all those over 60 years of age.
Between 17 May and 30 May, more than 480 000 people received the first dose of the Pfizer vaccine as part of phase two.
"It has been heart-warming to see images of our elderly citizens receiving their vaccine, and to read the many stories of kindness and solidarity from those who have visited a vaccination site.
 "The positive experiences of the rollout so far reflect both the dedication and professionalism of our healthcare workers, and the intense preparation that has gone into ensuring that the rollout is successful," said President Cyril Ramaphosa.
Healthcare workers
During the first phase of the vaccination programme nearly 480 000 healthcare workers were vaccinated.
 "More than 67% of public healthcare workers have been vaccinated. These health workers received the Johnson & Johnson (J&J) vaccine, which only requires a single dose," said the President.
The elderly have been prioritised during the second phase. This is because evidence shows that older people are at a greater risk of severe COVID-19 illness and death.
The Pfizer vaccine requires two doses to provide maximum immunity. Those who have received the first dose will need to have a second dose 42 days later.
By 30 May, there were more than 400 vaccination sites operating across the country in both the public and private sectors.
Safe and effective
The President stressed that all vaccines that have been approved for use in South Africa are safe and effective.
"They have carefully been tested in large trials and subjected to a rigorous approval process by the South African Health Products Regulatory Authority and by a number of health authorities around the world.
"Most importantly, they all provide protection against severe illness or death as a result of COVID-19."
South Africa has secured enough vaccines to reach all adults in the country, which is around 40 million people.
This includes 31 million doses of the J&J vaccine, which is a single dose that will be manufactured in South Africa, and 20 million doses of the Pfizer vaccine.
Arrival of vaccines
The delivery of the J&J vaccine has been delayed due to regulatory issues related to lack of adherence to proper standards at a manufacturing plant in the United States.
"We are waiting for these issues to be resolved before the first batch of J&J vaccines can be released from the facility in Gqeberha in the Eastern Cape.
"While this is a challenge that has affected the supply of vaccines for many countries and not just our country, we are in constant contact with the relevant authorities to ensure that our doses can be released as soon as possible," said the President.
About 1.3 million Pfizer doses have already been distributed. A batch of 636 000 doses arrived in the country on 30 May and deliveries of the same amount are expected weekly until the end of June, when the country will receive 2.5 million doses.
"Our reliance on the Pfizer vaccine for now has affected the pace at which we are able to open vaccination sites.
"Due to the properties of the Pfizer vaccine which requires an ultra-cold supply chain, inclusion of smaller sites and sites in more rural areas is limited."
President Ramaphosa explained that once cleared, the J&J vaccine will be easier to administer, as it is a single dose vaccine that can be stored in a normal fridge.
"While our vaccine rollout ramps up over the coming weeks, I urge everyone to be patient and to await their turn."
Registration
The Electronic Vaccination Data System (EVDS) is being used to manage registration and the allocation of vaccines.
The system links people who have registered to a vaccination site near them and allows the national team to monitor vaccine use and to deploy vaccines where they are needed.
By 30 May, more than three million people had registered on the EVDS.
President Ramaphosa urged South Africans to help their parents, grandparents and the elderly in their community to register on the system.
"Right now, our foremost priority is to scale up our vaccination campaign to reach as many people as possible, as quickly as possible, in every part of our country," said the President.