Thousands of learners at Idlangemabala Secondary School and Nkomazi High School in Mpumalanga now have access to laptops and the internet, thanks to government's Digital Skills Outreach Programme.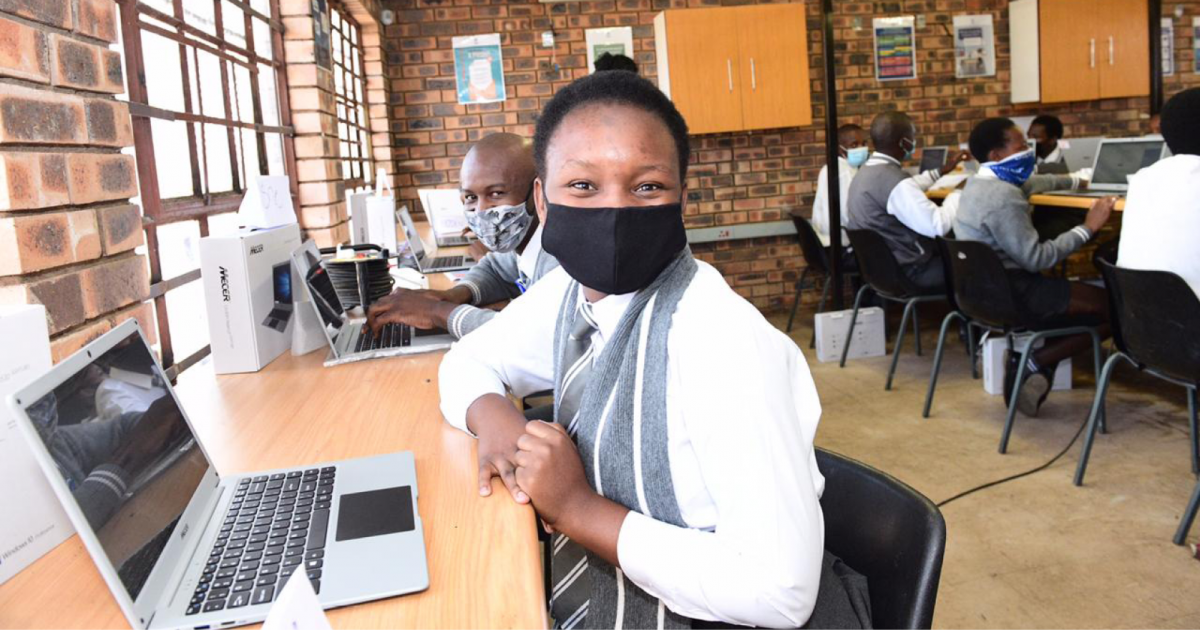 Deputy President David Mabuza, in his capacity as chairperson of the Human Resource Development Council, handed over cyber laboratories to the two schools recently.
The laboratories are equipped with 60 laptops and internet connectivity. 
The programme, led by the Department of Communications and Digital Technologies, is part of government's investment in information and communications technology (ICT) in communities across the country.
Deputy President Mabuza says access to technology is important in facilitating development and tackling inequalities.
"At the same time, significant challenges remain prevalent in ensuring equity for many South Africans as far as access to technology and ICT tools are concerned. 
"This impacts negatively in levelling the playing field for young people to realise their dreams and potential, especially in the emerging world of the Fourth Industrial Revolution that is characterised by artificial intelligence, robotics and 3D printing," he adds.
The donations to the school will help address inequalities in terms of internet access, and bridge the gap between schools and homes to ensure continuous learning.
Idlangemabala Secondary School principal Vusi Mkhatshwa says most of his learners touched a laptop for the first time in the new laboratory.
"We have 1 045 learners registered this year. Most of them come from poor family backgrounds.
"Before we received the donation of the cyber laboratory, learners had to visit internet cafés to conduct research for their assignments. Some failed because they could not afford to pay for the internet."
He is confident that the new laboratory will help improve learners' results.
"The school is highly appreciative of this donation because our learners will be taught how to use laptops and to do research, for free. We believe this will improve their overall performance," he says.
The school offers lessons from Grade 8 to 12 and learners will use the new laboratory on a rotational basis.