Despite the economic challenges facing the country, government remains committed to improving quality of life.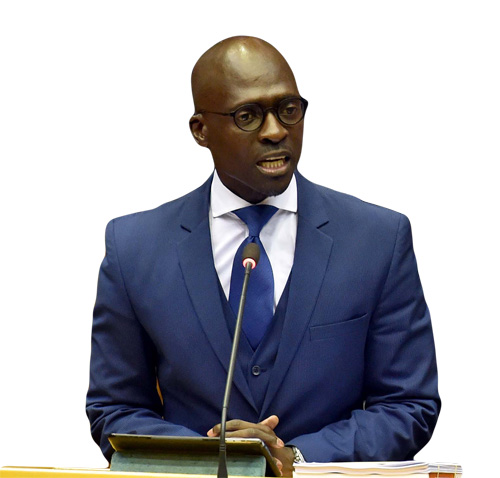 Government will continue to protect spending on core social programmes that benefit poor South Africans that's according to Finance Minister Malusi Gigaba, who was speaking during his maiden Medium Term Budget Policy Statement (MTBPS) in Parliament recently.
"Over the next three years, consolidated spending will increase by an annual average of 7.3 percent, from R1.6 trillion in 2017/18 to R1.9 trillion in 2020/21," said Minister Gigaba.
The Medium Term Budget reflects on the country's finances and economic outlook, and to how the outlook supports the country's national development objectives as articulated in Vision 2030.
Minister Gigaba said government will continue to explore options available to stretch the Rand to address the challenges faced by the majority of South Africans.
"Improving our economic growth outlook over the period ahead remains our biggest challenge. Creating jobs and dramatically rolling back the tide of unemployment remains our most urgent priority."
He added that government cannot do this alone.
"We need business, labour and civil society to come together to forge common solutions to growing the economy inclusively, and on a more radical and sustainable basis," he said.
He said community development, learning and culture as well as health are the fastest-growing functions.
"The student movement has correctly put the issue of higher education at the centre of our transformation agenda. We cannot hope to grow and develop without the skills and intellectual capabilities that our universities and technical training colleges produce," said the minister.
The sector's budget will grow from R77 billion this year to R97 billion in 2020/21.
"This includes the provision of financial assistance to subsidise the education of more than 450 000 students every year," said Minister Gigaba.
However the minister is convinced that much more needs to be done.
"Although the fiscal constraints we face are real and binding, we must make every effort to ensure that no academically deserving student is excluded due to financial constraints."
Infrastructure investment
When coming to infrastructure investment, the minister said the estimated expenditure of R948 billion over the medium term expenditure framework (MTEF) constitutes 5.9 percent of gross domestic product (GDP) over the same period.
Minister Gigaba said the lion's share of economic infrastructure is provided by state-owned companies, which are projected to spend R402.9 billion over the MTEF.
The education sector is expected to spend R44 billion on building new schools and refurbishing existing buildings, libraries and laboratories.
Municipal spending is projected to rise to R197 billion, while the provinces are anticipated to spend R208 billion.
Government is embarking on several new initiatives to improve the quality of its infrastructure spending. This includes:
the maintenance of existing infrastructure
improved procurement and
better conditional grant terms to eliminate inefficiencies and underspending.
"Cabinet has approved a budget facility for infrastructure, which aims to overcome shortcomings in the planning and execution of large infrastructure projects," said Minister Gigaba. "It has begun considering proposals in, among others, water, rail development, broadband, magistrate and high court construction and refurbishment."
Medium-term priorities include completing infrastructure projects and maintaining and rehabilitating police stations, courts, military bases, health and correctional facilities.