The Gauteng government is stepping up efforts to keep residents safe.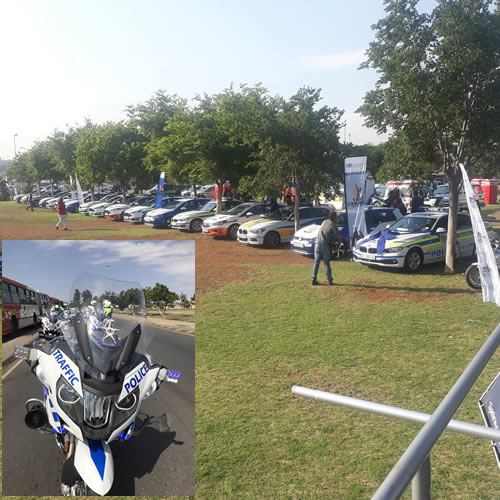 The Gauteng Local Government has handed over 200 high-performance vehicles and 75 motorbikes to law enforcement officers in Soweto. The vehicles and motorbikes are intended to fight crime and increase police visibility.
The vehicles were handed over by Gauteng Premier David Makhura, who said that the fleet will go a long way in achieving the provincial government's target of reducing crime by 50 percent in priority police precincts. The fleet will be used by both police officers and traffic officers alike.
"We have identified 12 priority clusters and police stations in the province that contribute 50 percent of crime statistics nationally.
"Our intention is then to focus on these clusters and stations, to ensure that they reduce crime."
Premier Makhura said special focus will also be on crimes against women and children. "I urge law enforcement agencies in our province to make life difficult for criminals. We don't want rapists roaming around in our communities and doing as they please," he said.
The fleet comes fitted with the latest technology, including trackers and boasts a number plate recognition system which will be able to detect if a car has been stolen or if the number plates on it belong to another car.
Johannesburg Metro Police Department Superintendent Wayne Minaar said they are hoping to have more officers out on the streets, making arrests and responding to crime scenes a lot faster.
"They [the new vehicles] will add to the existing fleet and will enhance the work of the officers. We are glad that we will be able to use them in conjunction with all the other law enforcement agencies in Gauteng," said Minaar.