South Africa will conduct its fourth national census since 1994 in February 2022. Thousands of people will go from door-to-door to gather information about the country's population.
Statistics South Africa (Stats SA) will conduct the census and needs to recruit about 165 000 temporary staff from across the country for fieldwork activities, including data collection and administrative roles.
Statistician-General Risenga Maluleke says the recruits will be trained and awareness campaigns will be held so that members of the public understand why census-takers are knocking on their doors and asking questions about their household.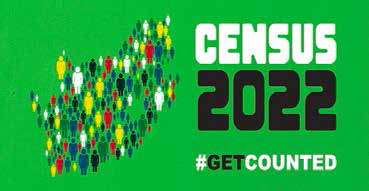 Stats SA says digital devices will be used to gather information rather than a paper questionnaire, and the possibility of some people completing the questionnaire via the internet is being explored.
Why is it important that everyone is counted?
The census will ensure government has the data it needs to come up with policies and programmes that are effective. It needs to know:
How many people there are in the country;
Which areas have more people;
The age of the country's population, if they are employed and what their level of education is;
What type of dwelling people live in, and what their living conditions are like.
The information gathered in the census will help government know what and where the most pressing needs of the country are, so they can be addressed.
For example, counting the number of babies will enable government to know how many early childhood development centres and schools will be needed in the years to come.
Privacy and safety
Data collected during the census will be kept private, meaning people's personal information will not be shared with anyone, and measures will be in place to ensure that census-takers are easily identified.
Stats SA fieldworkers can be identified through the official Stats SA ID card displaying the Stats SA logo, their photograph and their unique number.
Every precaution will be taken by Stats SA to ensure any Coronavirus Disease (COVID-19) risks are minimised. "The impact of COVID-19 is still with us, but we will follow all the regulations and observe all the safety protocols," says Maluleke.
Job opportunities
Registration for the recruitment database for February 2022 is now open and will close on 31 December. To register on the database, visit www.statssa.gov.za/hr. Registration on the database is data-free and no payment is required to register for employment opportunities at Stats SA.