Basketball rising star Nkosinathi Masina (17) recently received is Coronavirus Disease (COVID19) vaccine.
He plays for the Soweto Basketball Academy and supports the government's Return to Play campaign.
Return to Play is a campaign that encourages sports enthusiasts to get vaccinated so that they can return to watching live games in sports stadiums.
Masina says players enjoy being cheered on by fans during live matches, and it is through being vaccinated that live sports can continue.
"Fans should be vaccinate so we can all be safe. Once we vaccinate we can resume the lives we lead before COVID-19," he adds.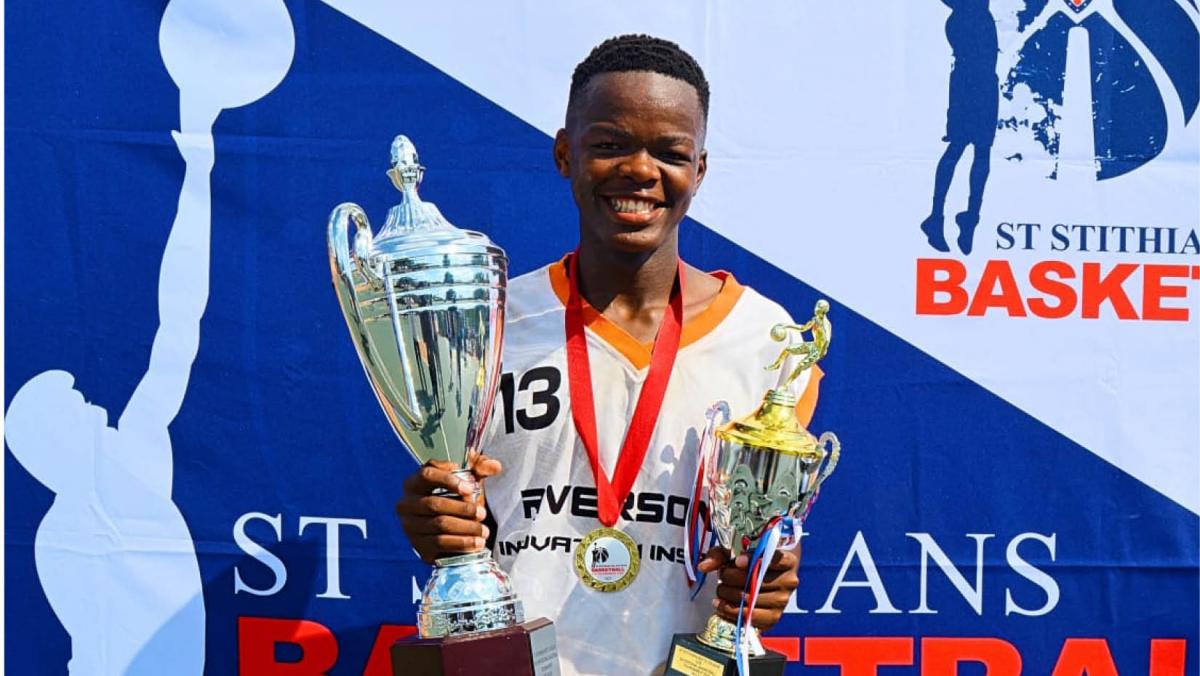 A shot at glory
Masina believes that sport, especially basketball is a wonderful way to give young people a shot at glory.
Masina ran out on the court for the first time in 2015 and, on two occasions, has helped his team win major competitions.
"In 2019, we won the u/14 section of the St John's College Basketball Tournament, and in 2020, I was part of the team that won the under 16 section," he says.
The event is Southern Africa's biggest boys' school basketball tournament.
His hard work has won him 11 gold, seven silver and three bronzes medals.
"In this year's St John's College Basketball Tournament, I was one of the u/19 All Stars. The award is given to the best players in the tournament," says Masina.
He adds that basketball has stopped him from falling into a life of crime or drugs, unlike many of his peers in White City, Soweto where he lives.
"Basketball has helped me keep busy and disciplined."
Standing 1.8-metres tall, the small forward cum shooting guard hopes to make the national team. He has already been selected to represent Gauteng.
Young
players who want to join the Soweto Basketball Academy can send an email to sowetobasketball2016@gmail.com or call 079 134 9494.