Written by More Matshediso
When Nkululeko Lehapa (27) could not afford to pay university fees, he applied for a job to fund his studies.He was required to wear formal clothing to work, which he could not afford. His solution was to make his own clothes.
Lehapa's passion for fashion ultimately turned into a business and he started designing suits for his colleagues and graduates.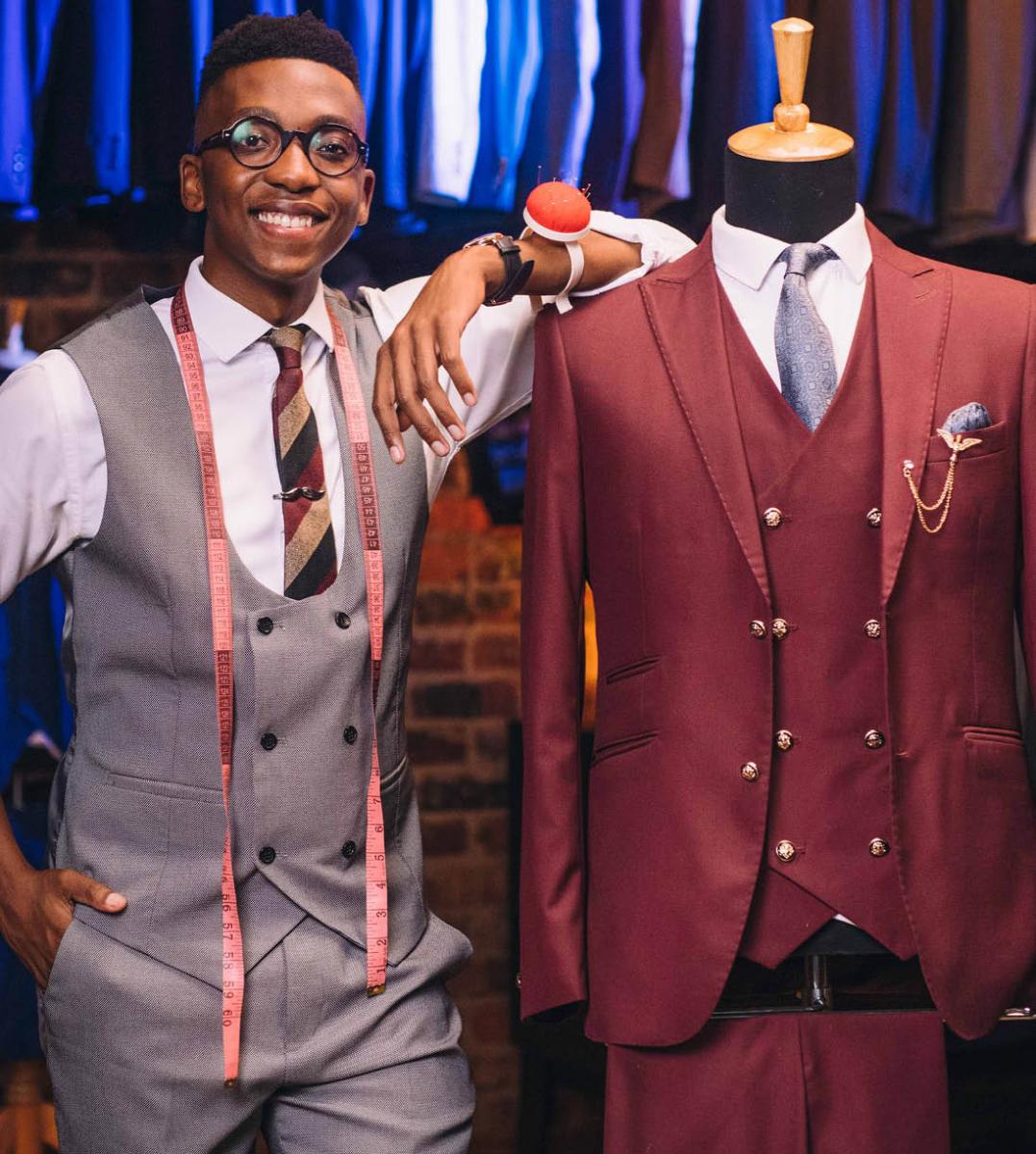 "I was inspired by unaffordability. I had to find a full-time job at a private bank while studying towards a degree in Applied Mathematics and Economics at the University of the Witwatersrand," he says.
He started his business, Busanimen in 2013. Eight years later, it has 12 employees, and tailors stylish and exclusive men's suits for special occasions, as well as regular suits, at affordable prices.
Despite Busanimen's growth, Lehapa kept his full-time job until 2017, which gave him the security of a regular income.
"My clients wanted exclusive suits because many people wear similar clothes bought at retail stores for important functions. This inspired me to tailor suits for men who wanted affordable but exclusive formal wear," he says.
Business takes a knock
In 2020, Busanimen took a knock due to the Coronavirus Disease (COVID-19) lockdown regulations.
"Our business suffered because many people worked from home and did not need suits, as there were no events to attend," he says.
So Lehapa decided to look for new markets.
"COVID-19 forced me to look at how I could sustain the business beyond what I was offering at the time, and I decided to launch Busanitextiles."
This branch of the business manufactures high-quantity hospital linen, hospital wear and school uniforms.
Lehapa's business is one of 12 supported by insurance company Hollard's Big Ads for Small Business initiative, which advertises small businesses via billboards, street pole adverts, radio slots, digital media and television spots.
"The initiative helped us reach more people, and when the country moved to Alert Level 1 , we became very busy. It also helped us network with other businesses. The Busanitextiles branch came to life due to this initiative," he says.
Busanimen can be reached on www.Busanimen.com or on Facebook, Twitter and Instagram @busanimen
To find out more about the Hollard's Big Ads for Small Business Initiative, visit https://www.hollard.co.za/bigads