Climate change has devastating impact on the lives of South Africans, Africans and the world.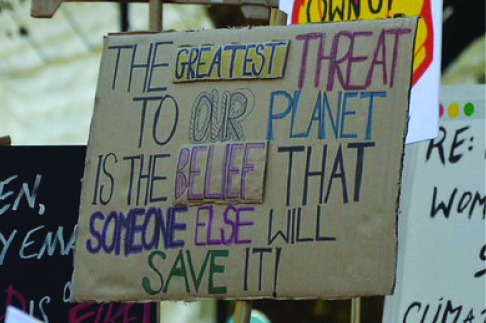 According to the United Nations (UN), climate change refers to long-term shifts in planetary temperatures and weather patterns.
"These shifts may be natural, but since the 1800s, human activities have been the main driver of climate change, primarily due to the burning of fossil fuels like coal, oil and gas. Burning fossil fuels generates greenhouse gas emissions that act like a blanket wrapped around the Earth, trapping the sun's heat and raising temperatures," says the UN.
Examples of greenhouse gas emissions that are causing climate change include carbon dioxide and methane. These come from using fuel for driving a car or coal for heating a building, for example. Methane is a by-product of decaying waste material and digestion of food by cattle.
The UN further explains that clearing land and forests can also release carbon dioxide. Another major contributor is the careless dumping of waste material.
"Energy, industry, transport, buildings, agriculture and land use are among the main emitters," the UN says.
According to the Minister of Forestry, Fisheries and the Environment Barbara Creecy, climate change has devastating impact on the African continent. 
"[Effects of climate change] include the devastating floods in three of South Africa's provinces in April 2022, and the drought in the East of Africa, which is impacting millions of people," the Minister says.
Due to climate change, many parts of South Africa have also experienced long periods of drought in the past years, as well as severe weather conditions such as flooding and excessive heat.
According to the Department of Forestry, Fisheries and the Environment, climate change is currently costing African countries between three and five percent of their GDPs.
Few months ago, about 35 000 representatives from all over the world, including over a hundred world leaders, attended the 27th Conference of the Parties to the United Nations Framework Convention on Climate Change (COP27) in Egypt.
The conference, which opened with the Climate Implementation Summit, seeks to address some of the vital issues contributing to climate change.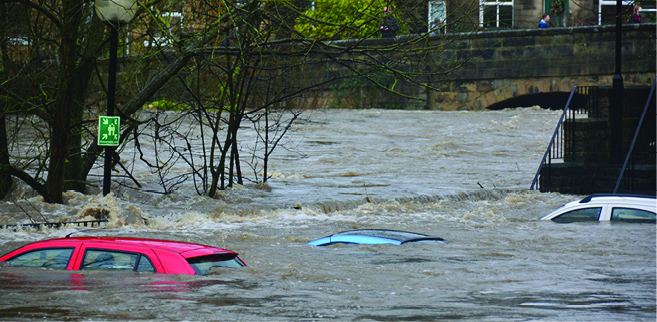 How can you reduce climate change and prepare for its impacts?
The Western Cape Government has few tips that you can follow to play a part in reducing greenhouse emissions.
"Reducing your electricity usage, driving less and recycling more helps to reduce greenhouse gases," the provincial government says.
Here are a few examples of what you can do:
Carpool or cycle to work, or use public transport if you can.
Reduce your flights for work or pleasure, by organising online meetings, and enjoying local tourism.
If you have a garden, plant indigenous, drought-resistant trees and shrubs around your home.
Home maintenance to make sure your house is ready for storms in winter.
Use energy efficient lightbulbs (e.g. replace your lightbulbs with LED lightbulbs).
Reduce your electricity consumption, unplug unused electronic devices, and turn off air conditioners.
Turn down the temperature of your geyser or install a solar geyser.
Invest in Renewable Energy (solar energy, wind energy, and Biomass).
Reduce, reuse and recycle paper, plastic and other recyclable materials.
Use water wisely.
Avoid single-use plastics.
"These small changes don't only reduce your contribution to climate change, they also save you money and improve your health," the provincial government says.
The provincial government adds that a great way to start reducing your carbon footprint is by recycling.
How to start recycling
You can start recycling in your own home. When recyclable materials are sent to a landfill, they become completely useless. Keep them out of the waste stream by recycling them. Check for local organisations, schools and shopping centres that offer recycling collection sites.
You can start by getting storage bins for your home. Once you learn which materials your local drop-off centre accepts, set up a corresponding storage bin system. The garage, or your kitchen, is a good place to locate the bins.