Written by Allison Cooper
An intensive care unit (ICU) doctor is pleading with the public to help healthcare workers remain resilient so that they can continue to fight the Coronavirus Disease (COVID-19) pandemic.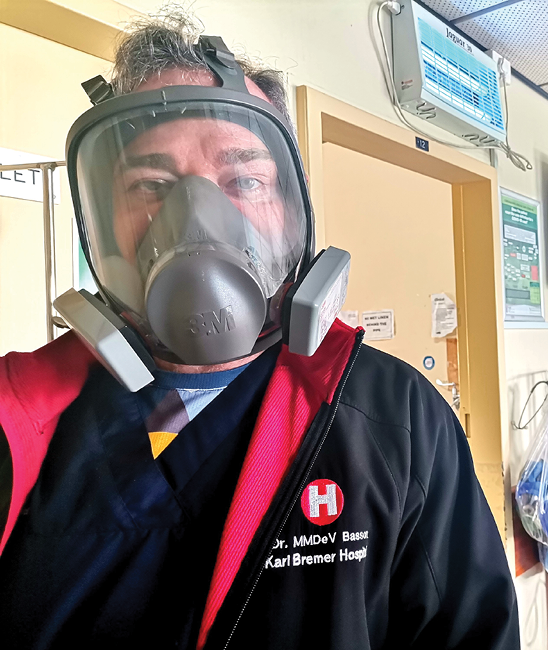 Dr De Vries Basson, the Head of Internal Medicine at the Western Cape's Karl Bremer Hospital, says his team was under intense pressure during the third wave. As an ICU doctor, he has worked countless hours throughout the pandemic.
"The third wave's intensity was much higher and we saw much younger patients being admitted. They were critically ill.
"What really struck me is that we saw whole families come to hospital for treatment and they were all so ill. You hope you will be able to keep them all safe. COVID-19 is real," says Dr Basson.
Karl Bremer Hospital had to convert some of its wards into high-care wards to care for the number COVID-19 patients during the third wave. It also saw an increase in non-COVID-19 admissions in early September. "This put added pressure on our teams in ICU and beyond."
Possible fourth wave
The reality of a possible fourth wave is causing a great deal of anxiety for healthcare workers.
"The pandemic has affected all medical staff, clinical and administrative, in the sense that you work harder and longer hours and you're under more and more pressure."
He said healthcare workers are also at risk of contracting COVID-19.
"This pandemic means that we often get home late from work and we're too tired to go to gym or run. We're human and we're tired too. We need your help," says Dr Basson.
He urges the public to choose vaccination to protect themselves, their loved ones and healthcare workers.
"I am hoping that more people will take the vaccine and that the public will adhere to the general rules of sanitising their hands, wearing their mask, avoiding crowds and staying at home when they are sick."
For the latest COVID-19 vaccination sites visit: https://sacoronavirus.co.za/active-vaccination-sites/