President Cyril Ramaphosa has announced that the Department of Health will soon roll out a vaccine certificate as proof that residents have been vaccinated against the Coronavirus Disease (COVID-19).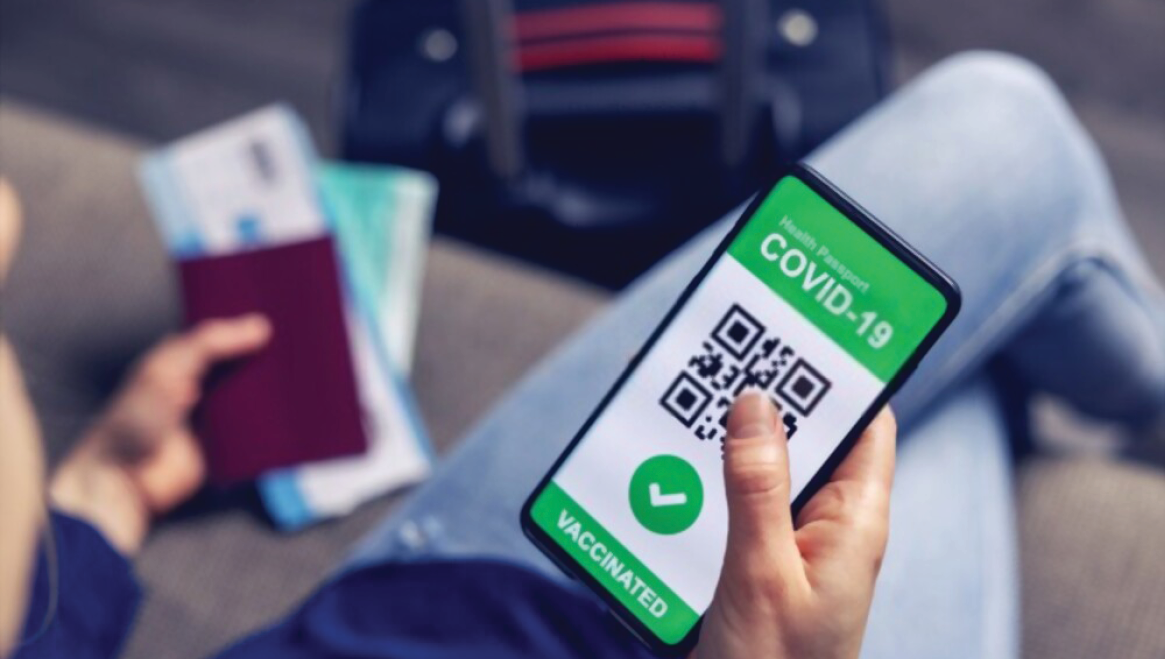 Addressing the nation recently, the President said the digital pass system could be used to show vaccination status to facilitate travel, access to establishments, gatherings and other forms of activity.
"Our approach is informed by World Health Organisation guidelines and is in line with international best practice. Streamlining and standardising proof of vaccination will also go a long way towards getting a number of international travel restrictions both from and into our country eased," he explained.
 The President also announced that the country would move from Adjusted Alert Level 2 to Adjusted Alert Level 1 after it exited the COVID-19 third wave.
"Getting vaccinated is not only about protecting yourself and those around you; it is also about preventing new and more dangerous variants from emerging.
The virus can spread and mutate in unvaccinated populations," President Ramaphosa said.
However, he urged South Africans to continue to adhere to the basic precautions to limit the spread of the virus, even if they have vaccinated.
Economic recovery 
President Ramaphosa said the country's priority is economic recovery to make room for job creation and help businesses hard hit by the pandemic get back on their feet.
"The only way that we can do this is if more South Africans choose to get vaccinated, more quickly.
"If the majority of our population is vaccinated, we can declare South Africa to be a safe destination and welcome tourists back over the summer season."
He added that the only way for the country to resume sporting events and concerts, lift restrictions on restaurants and bars, and facilitate the safe return to workplaces, shops and public spaces.
"If we can reach our vaccination targets by the end of this year, we can avoid further restrictions and kick our economic recovery into high gear," he stressed.
Alert Level 1
The President said the current trends in the progression of the pandemic mean that a number of the restrictions in place can be eased, as per the recommendations of the Ministerial Advisory Committee on COVID-19.
The following measures will apply as part of adjusted Alert Level 1:
The hours of the curfew have changed, from 12 midnight to 4am.
Non-essential establishments like restaurants, bars and fitness centres are closing by 11 pm to allow their employees and patrons to travel home before the start of the curfew.
The maximum number of people permitted to gather indoors has increased from 250 to 750, and the maximum number of people permitted to gather outdoors has increased from 500 to 2 000.
Where the venue is too small to accommodate these numbers with appropriate social distancing, then no more than 50% of the capacity of the venue may be used. This includes religious services, political events and social gatherings, as well as restaurants, bars, taverns and similar places.
The maximum number of people permitted at a funeral has moved from 50 to 100. Night vigils, after-funeral gatherings and 'after-tears' gatherings are not allowed.
The sale of alcohol – for both off-site and on-site consumption – has been permitted, according to normal licence provisions. However, no alcohol may be sold after 11 pm.
The wearing of masks in public places is still mandatory, and failure to wear a mask when required remains a criminal offence.
Saving lives
As of 4 October 2021, over 18 million vaccine doses have been administered since the beginning of the vaccine rollout in May 2021. 
This also means that from May 2021, there is a total of about 8.6 million people who are fully vaccinated. This is also more than one-fifth of the adult population.
 The President said the numbers give confidence and hope especially since government has set a target of vaccinating 70% of the adult population in South Africa by the end of the year.
"If we reach this target, the Department of Health estimates that we could save up to 20 000 lives. 
 "That represents 20 000 people – mothers, fathers, sons and daughters – whose death can be prevented if the majority of us choose to get vaccinated," the President said.
He emphasised that to reach the national goal, South Africa needs to administer an additional 16 million vaccine doses this year, which amounts to around 250 000 first dose vaccinations every single workday of every week until mid-December. – SAnews.gov.za