Written by: Nosihle Shelembe
With no education in cosmetology, somatology or cosmetic formulations, Shantelle Booysen used her love for pedicures to create products that are now being exported to 34 destinations. She also employs about 2 500 people in the country.
Her multimillion-rand company was one of the first South African companies to successfully register its skin care range with the United States of America Food and Drug Administration Agency, the Ministry of Health in India and the European Union.
Using active ingredients in the Elim Spa Products for hands, feet and body, Booysen has designed innovative systems that guarantee results.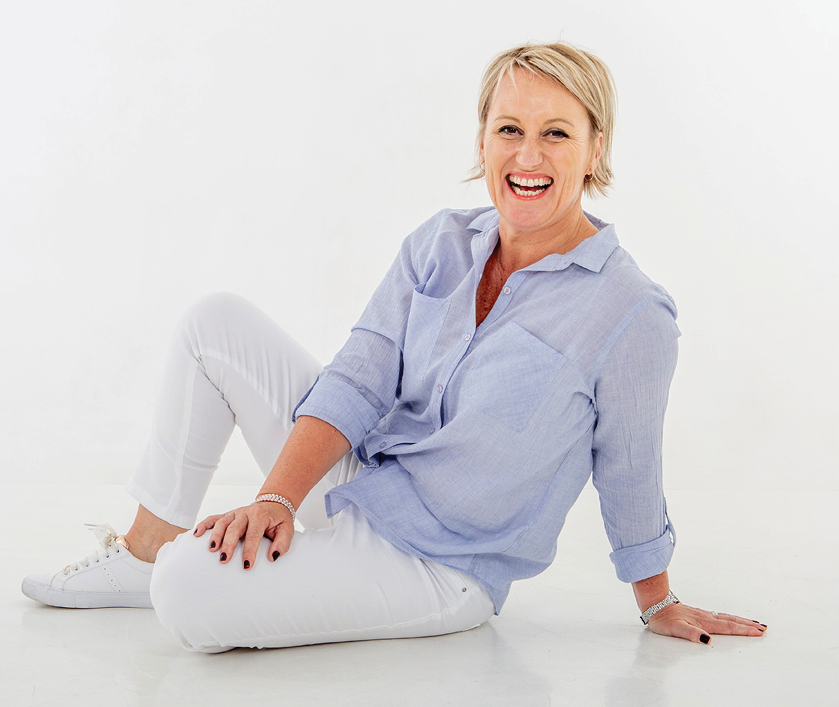 "I developed a new system for pedicures. At the time and still today we have been copied nine times in South Africa, which is a good thing because when people copy you it means you are doing something right.
When people pick up my product, I want them to know the product works and can be trusted," says the founder and CEO of Elim Spa Products.
Elim Spa Products was established in 2004 when Booysen wanted to solve a problem she experienced after getting a pedicure.
"I loved a pedicure; the thing that irritated me was my feet were slippery in my shoes afterwards. I didn't like that so I went to a cosmetic formulator and I asked them to create a heel cream that would stop my feet from being slippery," she says.
Working with the cosmetic formulator, they produced a heel cream that guaranteed no slipping after a pedicure, had a pleasant scent and softened the heels.
Seeing the amazing results after using the product, Booysen sold it to a company, which at the time had 27 spas in the country. It did not take long for the company to introduce the product to its branches on the continent.
In the early days of her business, Booysen was assisted by the Small Enterprise Development Agency (SEDA) with the development of her website and marketing material. She also received financial training.
Later on, through the agency's Technology Transfer Fund, the business was able to purchase a sophisticated machine that could package individual sachets of the products.
Finding its footing
In addition, SEDA assisted the company with access and the support to export freely to Germany, Greece, Spain and Holland.
 "SEDA came in with a massive financial investment. It is extremely expensive to export to Europe. There was no way I could afford to do that in the beginning without their assistance," Booysen says.
With the many obstacles that entrepreneurs face when establishing a business, government has committed to support small, medium and micro enterprises (SMMEs) and cooperatives through funding initiatives, business development and support services.
Government supports SMMEs and cooperatives through entities such as SEDA, Industrial Development Corporation, Small Enterprise Finance Agency, National Empowerment Fund as well as Finfind.
This forms part of government's effort to create jobs and an inclusive economy in a country that has a challenge with unemployment.
Staying afloat
When the world was hit by the COVID-19 pandemic last year, South Africa went into a nationwide lockdown in an effort to curb the spread of the virus and save lives.
At the time, salons had to close their doors and sectors that were identified as essential services were the only ones allowed to operate.
To make up for the money the business was losing while salons were closed, Booysen focused on earning foreign currency to pay service providers, ensure the company's supply chain and salaries.
"Everyone came together because they wanted to have a job after the pandemic. We have an overcomer mentality in the organization and we always make a plan. My team worked from home and we sold to countries that were open," Booysen says.
Her accolades include being awarded the Western Cape Entrepreneur of the month award in 2015. In the same year, she also won the National Gazelle Award, which is an award for the 40 most promising, high-potential entrepreneurs in South Africa.
Elim Spa Products are also part of the National Gazelles programme, receiving constant mentoring and interventions from SEDA.
For information on receiving assistance from SEDA call 0860 663 7867 or email info@seda.org.za - SAnews.gov.za