Siyabuddy is addressing social issues such as unemployment and environmental pollution, while giving locals dignity that comes with having a job.
Siyabonga Tshabalala and Nomuntu Ndhlovu took the decision to leave their corporate jobs in Gauteng and go back home to their rural village of Steenbok in Mpumalanga, to start a business.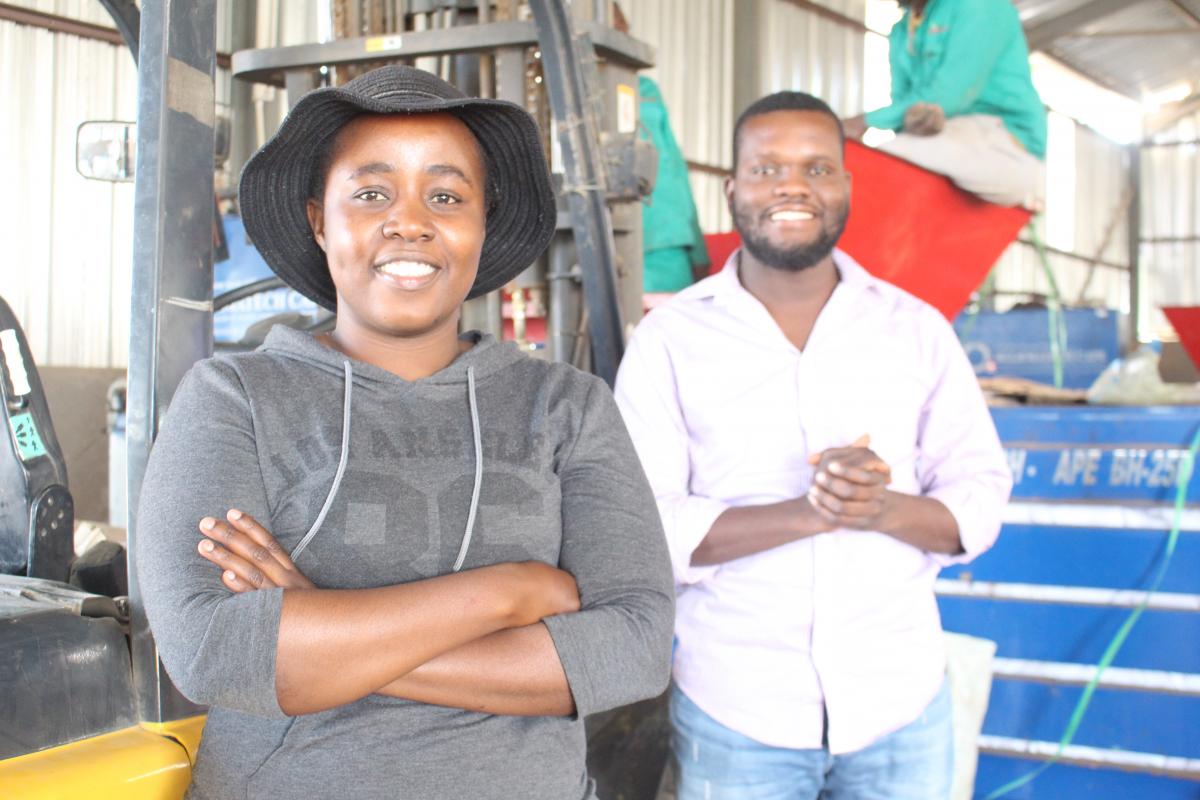 Both aged 27, the pair now run SiyaBuddy, a recycling and waste management company that has now created 18 direct jobs and 541 indirect jobs in their community in the Nkomazi Local Municipality.
Armed with just a business plan, the two young entrepreneurs applied to the Industrial Development Corporation (IDC) for a business loan to purchase machinery to get their business off the ground.
"Our application was successful and we used the loan to buy the machinery we needed to get started," said Tshabalala, who is founder and Operations Director at SiyaBuddy.
SiyaBuddy collects waste from nearest malls and other public waste dispensing places, and then processes them in accordance with waste management handling. The processed waste is then sold to manufacturers according to their specifications. The 541 indirect employees are residents who collect additional waste on behalf of SiyaBuddy, at a fee.
The R4.6 million loan from IDC was used to purchase two baling machines, a forklift, three scales, a truck and office furniture for the start-up company. The business provides a source of income to 541 local people who work as independent waste collectors. "The business is growing and we are happy, especially because we have started to break even," Tshabalala said.
To ensure real empowerment of their employees, the two young business partners took a decision to establish a workers' trust for their staff and shared a 25 percent stake with their employees.
After the implementation of the workers' empowerment initiative, the IDC provided a further R4.5 million grant to the business in order to support the empowerment initiative.
 "We are going to use the grant to increase our production capacity and ease our transportation constraints by getting a bigger truck for waste transportation," said co-founder Ndhlovu, who is also the company's Business Development Director.
This story was supplied by the Industrial Development Corporation