State of the Nation Address
President Cyril Ramaphosa will deliver his State of the Nation Address (SoNA) at the annual opening of Parliament in Cape Town in February.
He will address a joint sitting of the two houses of Parliament - the National Assembly and the National Council of Provinces.
Every year, the President delivers the SoNA, which provides an opportunity for the nation to take stock of the country's domestic situation and foreign relations, and for the President to share government's plan of action for the year ahead.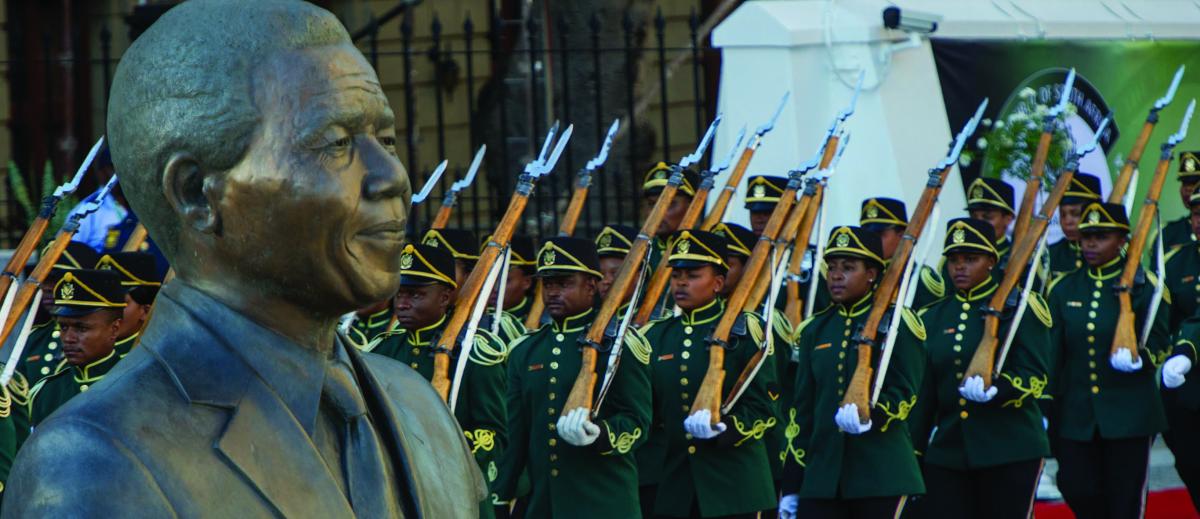 The President also uses the opportunity to report on the progress that government has made since the previous SoNA.
The SoNA is divided into three parts. The first is the important public participation role in the ceremony when the Civil Guard of Honour welcomes the President and his guests as they walk along the red carpet. This is followed by a state ceremony, which includes a 21-gun salute and the South African Air Force fly-past and finally the official address by the President.
Members of the South African National Defence Force will line the route that the President takes to Parliament. The Military Guard of Honour participates in the ceremony and the military band plays South Africa's national anthem.
The SoNA is one of the rare occasions when the three arms of State, namely the Executive represented by the President, Deputy President and Ministers; the Judiciary, represented by the country's Chief Justice and the Judge Presidents; and the Legislature, represented by the Members of Parliament gather in one place. The provincial and local spheres of government are also represented.
In a general election year such as 2019, two SoNAs are delivered.