Union Buildings

It's a new year and by now we should have all settled into our daily routines, energised to make 2019 another successful year.
It is time to roll up our sleeves and work together to make our country better for all who live in it.
To kick-start the work of government for the year, I will be sharing government's plans in the upcoming State of the Nation Address.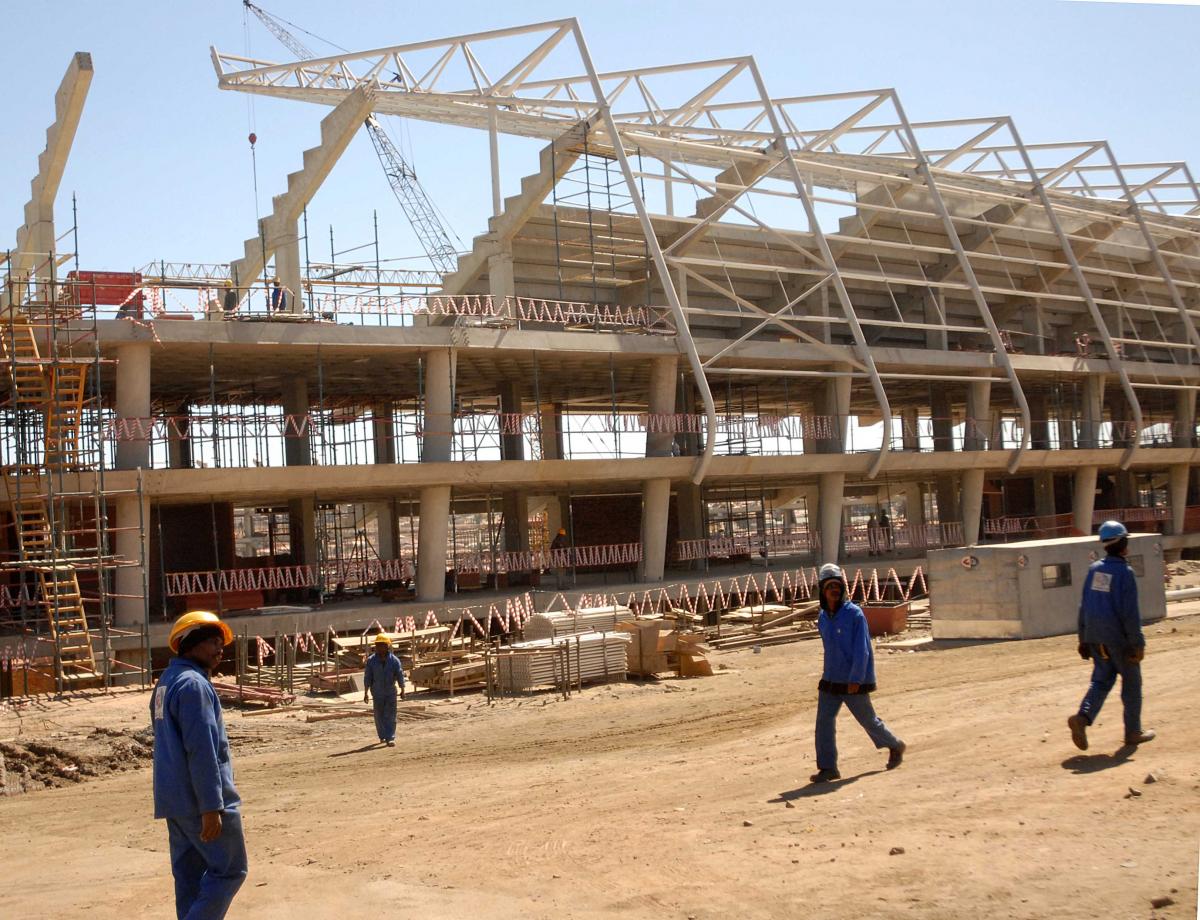 Traditionally, the State of the Nation Address sets the agenda for what government – working with all sectors of society - will be focusing on in the year ahead
This year is a very special year. It is the year in which we celebrate 25 years of our hard-earned democracy.
Twenty-five years later South Africa is a better place. We are a nation united in diversity, and we are working together to overcome the injustices of the past while charting a way forward that will ensure growth and prosperity for our nation.
One of the key priorities of government is alleviating poverty by making it possible for the economy to grow and for businesses to create jobs in all sectors of our economy.
The reality remains that more than nine million South Africans – nearly the population of Gauteng - are unemployed. Out of every 10 young South Africans, four are neither in employment, nor in an education or training institution.
Government is working with business and civil society to change this by encouraging and creating the right environment for greater investment in our economy by South African enterprises and international investors.
For several years, investment in the economy has stagnated, stifling growth and job creation.
To address this, I convened a jobs summit and an investment conference in October 2018, with government, business (domestic and international), labour and community-based organisations focused on making South Africa grow.
Both gatherings yielded positive results which will in the coming months and years make a difference in the lives of South Africans and in the fortunes of South African and international enterprises.
At the end of the Jobs Summit, we signed agreements that have the potential to create about 275 000 jobs per year.
The framework agreement and the Summit deliberations provide hope and dignity to unemployed South Africans and inject new energy into the economy, alongside government's economic stimulus and recovery plan.
The inaugural South Africa Investment Conference managed to secure nearly R290 billion worth of investment announcements for the country. These investments will assist our efforts of growing and building an economy in which all South Africans have a meaningful stake and from which all of us can benefit.
An important part of this meaningful stake is our effort to return South Africans to land from which we were removed under colonialism and apartheid.
Government is committed to returning land to people – and people to land - in an orderly and lawful manner. We will not allow illegal occupations.
Land reform is a conversation that aims to advance economic development, agricultural production and food security.
We will continue to promote a range of land ownership forms – public, private, cooperative, family and communal.
Land claims must be processed faster, title deeds must be provided quicker, and housing projects must be completed on time.
One of our national landmarks in the 25th year of our democracy will be the provincial and national elections that will be held in the coming months.
I call on all registered voters to make their voices heard in these elections, as the future of our country is in your hands.
I want to urge young people in particular, to make your mark in the election. Your vote is your power and your influence. Do not deny yourself the opportunity to move South Africa forward.
The right to vote must never be taken for granted. Many people lost their lives and made enormous sacrifices in order for us to live freely and have a say in who leads our nation.
The elections give all of us the opportunity to be active participants in improving the lives of South Africans. It allows voters and those seeking election to act in the best interest of our country.
Let's make our mark and exercise our democratic right. 
Let's grow South Africa together!