Government has established a state-owned pharmaceutical company that will supply antiretroviral drugs to the Department of Health, President Jacob Zuma has announced.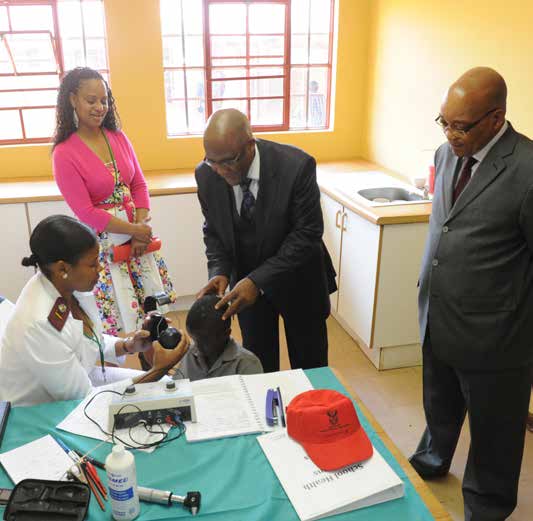 "I am happy to announce that the state-owned pharmaceutical company, Ketlaphela, has been established. The company will participate in the supply of anti-retroviral drugs to the Department of Health from the 2016/17 financial year," said President Zuma.
President Zuma said the country's HIV policy turnaround in 2009 has led to a massive rollout of HIV testing and treatment for 3.2 million people living with the virus.
"This has contributed immensely to healthier and longer lives for those infected. We acknowledge the contribution of partners in the South African National Aids Council [SANAC] which is chaired by the Deputy President [Cyril Ramaphosa]," said President Zuma.
SANAC is a voluntary association of institutions established by Cabinet to build consensus across government, civil society and all other stakeholders to drive an enhanced country response to the scourges of HIV, TB and sexually tarnsmitted infections.
The next step, said President Zuma, is the revival of prevention campaigns, especially amongst the youth. Health Minister Dr Aaron Motsoaledi will soon announce a "major campaign in this regard", he said.
President Zuma said life expectancy for both male and female South Africans has improved significantly at 62 years across the genders. This is an increase of eight and a half years since 2005.
Meanwhile, the White Paper on National Health Insurance (NHI) was released in December 2015. It is aimed at improving health care for everyone in South Africa. At the time, Minister Motsoaledi said the effective implementation of the NHI was key to improving service delivery in the health sector in South Africa.
The NHI, a health financing system that is designed to pool funds to provide access to quality, affordable health care, is part of government's major health sector reforms and is being rolled out over a 14-year period.