Economy
R100 million – to be invested a year by South African Tourism to promote domestic tourism.
10th – South Africa's ranking in the World Economic Forum competitiveness report.
US$50 billion – investments announced by China.
US$10 billion – investment from China to South Africa for infrastructure, industrialisation and skills development.
5% – the annual growth target set in the National Development Plan to be achieved by 2019.
R25 billion – investments attracted by incentives for the automotive sector over the last five years.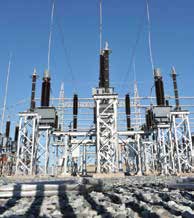 Energy
R83 billion – government's investment in Eskom.
R194 billion – an investment attracted by the Renewable Independent Power Producer Programme.
9 600 – megawatts of energy to be introduced in the next decade.
Broadband roll-out
5 000 – government facilities in eight district municipalities to benefit from broadband roll-out.
R740 million – funding for a broadband roll-out allocated over a three-year period to connect more than 5 000 government facilities in eight district municipalities.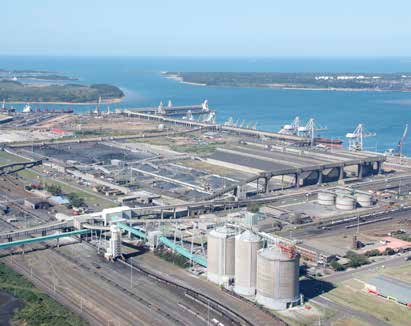 Oceans economy
R7 billion – money committed in new port facilities by the Transnet National Ports Authority.
3 000 – kilometres of coastline surrounding South Africa.
R660 million – investment brought by a fuel storage facility in Cape Town.
R350 000 – investment being committed in the aquaculture sector.
9 – aquaculture farms already in production in the Eastern Cape, KwaZulu-Natal, Western Cape and Northern Cape.
Safety and security
57 – the number of police officers murdered to date during the 2015/16 financial year.
Employment
2 000 – number of European Union companies operating in South Africa.
350 000 – number of jobs created by the European Union.
Agriculture and land reform
5 – the number of Agri-parks being constructed.
27 – the number of proposals received from commercial farmers.
4 – the number of proposals received from commercial farmers that are being implemented in the Eastern Cape and the Free State.
12 000 – the maximum hectares to be allowed for land ownership.
120 000 – the number of new land claims lodged by December 2015.
Water and sanitation
30 million - cubic meters of water to be provided per year by the Mokolo and Crocodile Water Augmentation project in Lephalale, Limpopo.
13 - the raised metres of the Clan William Dam wall in the Western Cape.
15 000 – number of young people being trained by the Department of Water and Sanitation to curb water wastage.