The government will over the next 12 months embark on efforts targeted at improving competitiveness in police call centre operations to support the proper functioning of the 10111 helpline.
T
his was announced by President Cyril Ramaphosa during the 2023 State of the Nation Address (SoNA).
"Just as we have embarked on economic reforms in electricity, water, telecommunication and logistics through Operation Vulindlela, we are embarking on a process of reform to improve the effectiveness of our fight against crime," the President said.
"We will use our competitiveness in call centre operations to support the proper functioning of the 10111 helplines, partnering with the private sector. This is to ensure that when people call the police, their calls are answered and their emergencies are attended to," he said.
The first citizen said that violent crime takes a heavy toll on every South African.
"Communities across our country live in fear for the safety of their families. This situation cannot continue," he said.
In recent times, the government has embarked on efforts to strengthen the South African Police Service to prevent crime and improve the capacity of the National Prosecuting Authority (NPA) and courts to ensure that perpetrators are brought to justice.
"Last year, we undertook to recruit 12 000 new police personnel. Since then, more than 10 000 recruits graduated from police academies and a further 10 000 will be recruited and trained this year," the President said.
He added that the specialised police teams that are working on tackling crimes like kidnapping, extortion and illegal mining have had several breakthroughs, arresting dozens of suspects and achieving several convictions.
Crimes against women and children
To respond to crimes against women and children, which the President acknowledged remain endemic, government was responding through various legislative reforms.
"One of the great successes of our effort to fight gender-based violence (GBV) is the extent to which social partners have rallied around the National Strategic Plan," he said.
In January last year, President Ramaphosa signed into law three key pieces of legislation that afford greater protection to survivors of GBV and ensure that perpetrators were no longer able to use legislative loopholes to evade prosecution.
"We continue to improve the accessibility and functioning of Sexual Offences Courts and expand the network of Thuthuzela Care Centres," he said.
Economic sabotage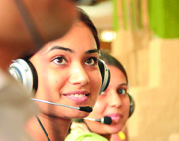 The President said firm action was being taken by government to tackle economic sabotage and related crimes that were causing great damage to the economy. In this regard, multidisciplinary Economic Infrastructure Task Teams were now operational in 20 identified hotspots.
"Last year, I drew attention to the enormous damage caused by the theft of copper cable and metal from our electricity system, train lines and other public infrastructure. Since then, the police have been cracking down on cable theft. In December, government introduced a temporary ban on the export of scrap copper cable and certain metals to disrupt criminal syndicates and enable a new trading system to be put in place," he said.
With significantly more funding to be availed in the 2023/24 financial year to the police, the NPA and the Special Investigating Unit, government will also use data-driven methods in a more sophisticated way to identify and target crime hotspots.– SAnews.gov.za