President Cyril Ramaphosa says South Africa will expand its vocational education and training system to produce the skills that the country needs.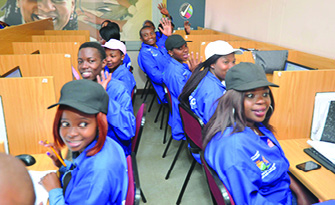 According to President Ramaphosa, who recently delivered the State of the Nation Address (SoNA), this will be done through the implementation of the approved curriculum of the three-stream model.
This year, he said the government plans to finalise the Comprehensive Student Funding Model for higher education.
This will be aimed at students who fall outside current National Student Financial Aid Scheme (NSFAS) criteria, reaching those who are known as the "missing middle".
"Access to quality education for all is the most powerful instrument we have to end poverty," the President said.
He said the country needs to start with very young children, providing them with the foundation they need to write and read for meaning, to learn and develop.
"It is, therefore, significant that the number of children who receive the Early Childhood Development (ECD) subsidy has more than doubled between 2019 and 2022, reaching one and a half million children," he said.
In addition, he announced that the Department of Basic Education is streamlining the requirements for ECD centres to access support and enable thousands more to receive subsidies from the government.
The President applauded last year's matric pass rate of 80%, with all provinces showing improved results.
The share of bachelor passes in no-fee schools improved from 55% in 2019 to 64% in 2022.
This, he said, means that the performance of learners from poorer schools is steadily improving, confirming the value of the support that government provides to them.
"What these results reveal is that there is a silent revolution taking place in our schools," he said.
The President reiterated that schools should be safe and allow for effective learning and teaching.
In this regard, he said the Sanitation Appropriate for Education Initiative – known as SAFE – together with the government's Accelerated School Infrastructure Delivery Initiative has built 55 000 appropriate toilets with resources from the public and private sectors.