Written by Silusapho Nyanda
A group of Khayelitsha residents are actively assisting the police to keep their neighbourhoods and children safe.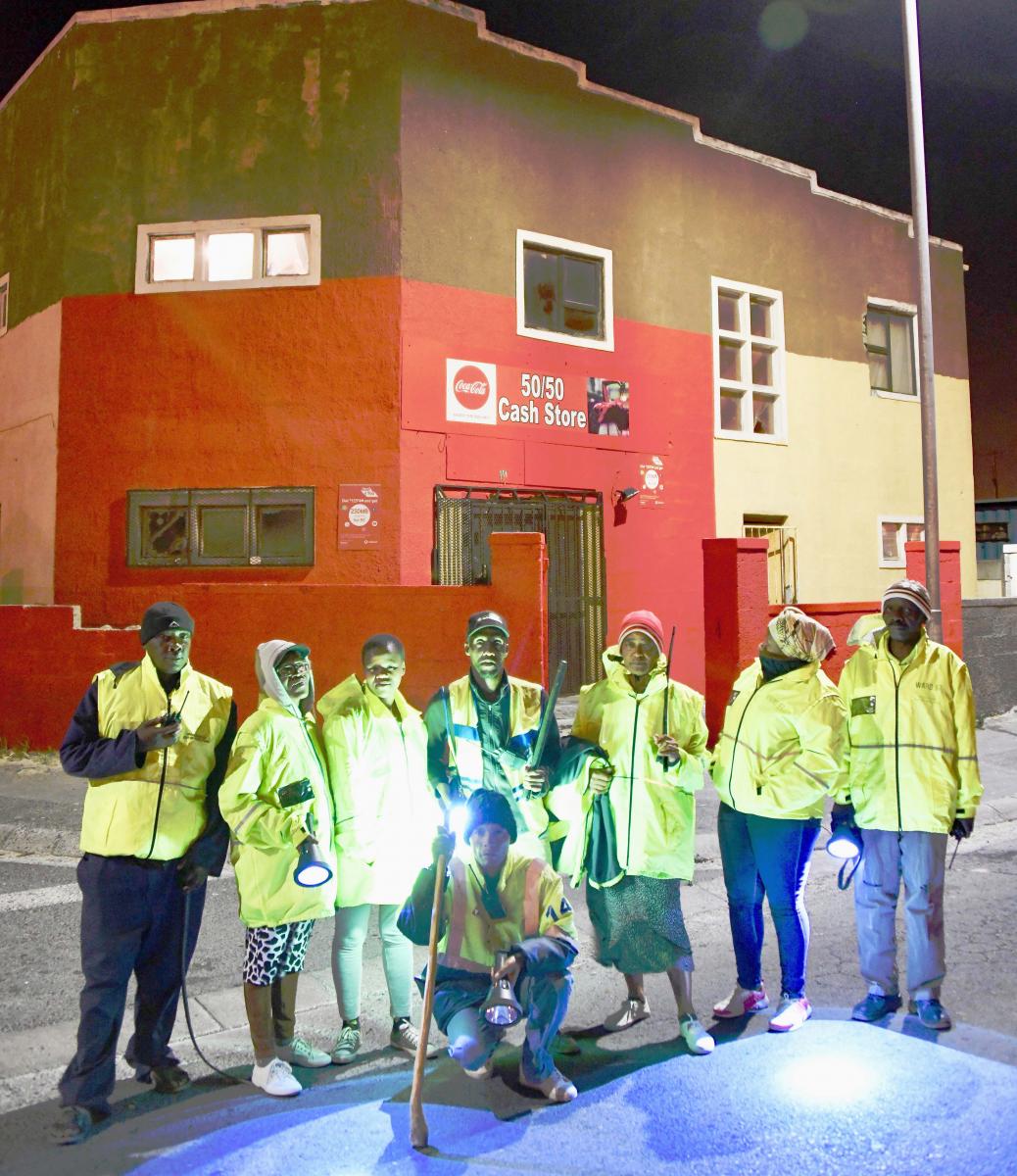 A group of women in a Cape Town township that has serious prolems with crime have taken matters into their own hands and formed a neighbourhood watch.
Members of the Vukusebenza Neighbourhood Watch, in Mandela Park, Khayelitsha, wake up early and head for their posts at street crossings and around schools.
Chairperson Eileen Fortune says in the past, younger pupils were targeted by criminals for their lunch money. Since the establishment of the neighbourhood watch in December 2012,  primary school children have been given safe passage to school and back.
In addition, the organisation works with the police to co-ordinate search-and-seizure operations at local high schools to rid the schools of weapons.
The 25-member neighbourhood watch was started by women who were later joined by men. Fortune says members are aged between 35 and 77.
The neighbourhood watch not only protects school pupils but also alerts police to other crimes. She says on several occasions, members have had to intervene in incidents of violence, including a recent attempt by a youngster to stab his mother because she would not give him money.
In another incident, members of the community raised the alarm when a woman was being raped. When members of Vukusebenza rushed to the scene, the two attackers fled.
"The woman had been stabbed so we gave her first aid and called the police. The stab wound missed her jugular vein by two centimetres, otherwise she would have died," says Fortune.
In cases of petty crime involving youth perpetrators, the organisation first engages the parents of the suspect in an attempt to find a solution that does not necessarily involve imprisonment. However, when it comes to stabbings, rape and business robberies, the police are immediately alerted.
When members of Vukusebenza are the first to arrive at a crime scene, they write their own reports and give copies to the police.