Written by Nosihle Shelembe
Road Accident Fund (RAF) claimants and stakeholders are now able to contact the newly launched call centre to lodge complaints and get assistance with their cases.
The fund is responsible for providing appropriate cover to all road users within the borders of South Africa, rehabilitating and compensating persons injured as a result of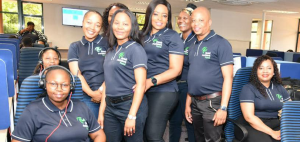 motor vehicles in a timely and caring manner, and actively promoting the safe use of all South African roads.
The Minister of Transport Sindisiwe Chikunga recently addressed the launch of the Customer Relationship Management Solution (CRM), which has more than 25 physical and digital platforms.
The new system tracks documentation, queries and complaints received and provides the status of each document.
Customer Satisfaction Surveys that were conducted over the years highlighted key problems experienced by claimants with respect to the service they have been receiving from the fund.
To address this challenge, the fund opened doors to its call centre in July, 2023 which has recorded a total of 78 847 enquiries, with an average resolution rate of 90 percent across all active customer platforms.
Part of new developments include handling enquiries in a centralised and optimised manner, acting as a central point of key claimant interactions, and further provide a holistic view of the organisation's interactions with claimants and other stakeholders at large.
"This is done by focusing on customer needs and creating an attentive relationship with its stakeholders. It involves a personalised and interactive approach for the entire claimant lifecycle," the Minister said.
So far, the call centre has been able to successfully track and resolve over 90 percent of queries and complaints received.
"The RAF has improved its service levels, which currently stand at 99.93 percent. This is the rate at which calls received are answered within 20 seconds. The fund has also noted a steady decline in the rate of repeat callers," the Minister said.
This means queries and complaints are being resolved successfully and it is as a result of improved proficiency levels of the 300 agents who went through a rigorous training intervention which covers key aspects of the claims process.
RAF has also launched a new customer care number: 087 820 1 111 as well as the new centralised email account: customerservices@raf.co.za