From the Union Buildings 

 
While we have made significant progress in recovering from the devastating effects of the COVID-19 pandemic, most South Africans are feeling the pressure of rising prices and a slow economy.
The economy is now larger than it was before the pandemic and the two million jobs that were lost have largely been recovered. Yet the combination of global economic instability and the effects of our electricity crisis have meant that our economy continues to grow too slowly and is unable to create jobs at the pace we need.
While government has done much to implement the Economic Reconstruction and Recovery Plan, which we launched in October 2020, we have always maintained that the success of our efforts would depend on greater partnership across society.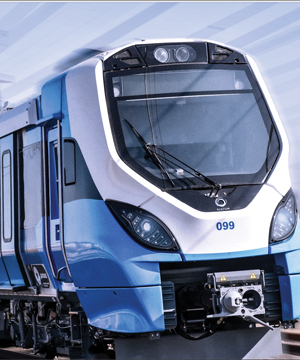 Recently, together with several Cabinet colleagues, I held a meeting with business leaders organised under the umbrella of Business for South Africa (BS4A).
In September, I met with the leadership of the country's four labour federations, where we agreed to work more closely to address the immediate challenges that confront South Africa's economy. We will be meeting again soon to discuss the areas where we can deepen cooperation.
These efforts are important because an economy that is growing slowly cannot create enough jobs. It can also not generate enough revenue for government to fully implement the programmes needed to improve people's lives. The fact that the country's debt service costs are the fastest growing budget item means that spending on education, health, social protection and infrastructure come under even greater pressure.
We have therefore given the pursuit of inclusive economic growth the greatest priority. We are acting with increased focus and effort to remove the most immediate constraints on growth – and doing so together with our social partners.
Our collaboration with business, for example, has moved far beyond discussions. Since June this year, government has been working closely with Business for South Africa on critical actions to address the key challenges of energy, logistics, and crime and corruption.
The recently held meeting confirmed that good traction has been achieved in these areas, most notably in the work being done by the National Energy Crisis Committee (NECOM) to end load shedding and achieve energy security.
A good example of the work being done is the mobilisation by business of additional capacity and skills to support the recovery of Eskom's power plants. This includes the deployment of technical support teams to five power stations including Kendal, Kriel, Majuba, Matla and Tutuka, and experts to help speed up the repair of units at Kusile power station that were damaged in November last year. On the last weekend of September, Kusile unit 3 was returned to service two months earlier than planned.
Full implementation of the plan to improve the performance of Eskom's existing power stations, add new generation capacity and reform the energy sector is expected to result in over 12 000 megawatts of generation capacity being recovered or added to the system by the end of 2024. 
Work is underway to improve the operational performance of the bulk freight rail network and port system through the National Logistics Crisis Committee. Corridor recovery teams have been established for five strategic rail corridors, comprising Transnet executives, industry representatives and independent experts. They are working to urgently increase the volume of freight traffic on our rail lines.
Through this collaboration, business is working with government to build capacity within the National Prosecuting Authority and the Hawks, along with the modernisation of the 10111 emergency response centre and collaboration between industry and the South African Police Service to address crimes targeting infrastructure.
This work is being made possible by the willingness and determination of all social partners to collaborate on practical actions that make a measurable difference in the performance of our economy. While these partnerships may take different forms and may be at different stages of advancement, both business and labour have shown their commitment to work with government to address these challenges.
It is this kind of cooperation in action, even more so than negotiated agreements, that gives meaning to the concept of a social compact that is based on achievable outcomes.
Yet, while we have together identified key milestones and timeframes, the success of all these efforts will ultimately be measured by their impact on the lives of the South African people. 
From the progress that has been made to date, I am certain that this is a task at which we will together succeed. 
The President's message was first published on 2 October 2023.