NEWS YOU CAN USE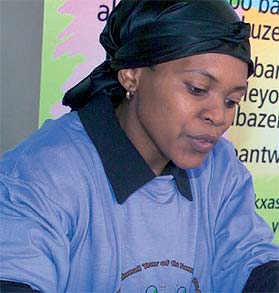 SOCIAL GRANTS - NO MORE DELAYS
Social grants are reaching beneficiaries quicker. More pay-points are being established and waiting time in queues is reduced. These and other benefits are thanks to a new body, the South African Social Security Agency (SASSA), that started working in April this year.
SASSA's aims
SASSA was formed to solve problems like delays in approving and paying out grants, corruption, poor facilities at pay-points and high delivery costs. Spokesperson for SASSA, Paseka Letsatsi, said SASSA's work reduced the workload of the provincial governments, which used to deal with social grants. In this way provincial governments are supported by the national government to ensure better delivery. The chief executive officer of SASSA, Fezile Makiwane, is now busy with a countrywide programme in what is called "same day approval for grants," Paseka explained.
Benefits of SASSA
paying out social grants to all beneficiaries countrywide;
cutting the waiting period for grants from three months to 14 working days;
setting up pay-points within walking distance of communities;
ensuring that all pay-points have toilets, electricity, enough seating and security; and
ensuring that only people who have a clean record are given jobs.
- Justice Mohale