Government is making good on its promise to cushion the financial impact of the lockdown on the country's most vulnerable citizens.
Government has temporarily increased social grants for South African Social Security Agency (SASSA) beneficiaries as of May, to alleviate poverty among millions of citizens.
Minister of Social Development Lindiwe Zulu says social grants remain a critical safety net for the poor during the coronavirus (COVID-19) lockdown.
As part of government's relief measures targeting people who are already receiving social grants, the minister says child support grant beneficiaries received an additional R300 per child for May only.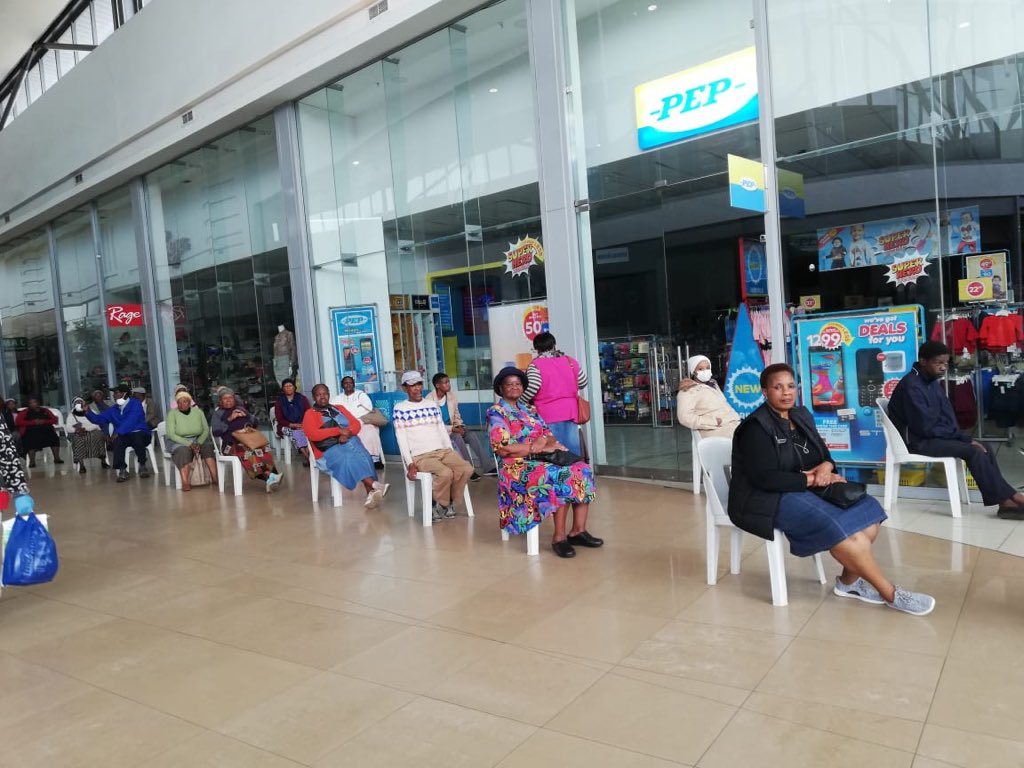 However, from June to October this year, the minister says a R500 grant will be paid to caregivers of children who qualify for child support grants and the amount per child will revert to R440 per month from June. 
"All existing caregivers will automatically qualify and receive this benefit along with the existing child support grant monthly benefit," Minister Zulu says. 
She says all other existing social grants will be increased by R250 per month from May to October 2020.
"We agree that the children are the most vulnerable, with the lowest grant of all available grants, and this is why we have allocated the bulk of the budget towards households with children. We have allocated R21.8 billion, which is the lion's share of the total funds allocated by National Treasury, towards households with children who receive the child support grant," the Minister says.
"We are also in conversation with our Treasury and other parts of government to examine how we can improve the support that we provide for children, including how to address the gap that has been created by the suspension of the feeding programmes we were providing at early child development centres and schools," she says.  
Minister Zulu says R20 billion will be paid during the May payment cycle to 11.3 million recipients, thus benefiting 18.6 million people, including children.
"This includes the increased amounts mentioned above. In many poor households, social grants are the only source of income and these increases will go a long way to ensure that these families do meet their basic livelihood needs," she says. 
From May onwards, the department will ensure that the payment of social grants does not force beneficiaries to gather in large numbers to collect their money. This is in line with the disaster management plan regulations. Payments will continue to be made at South African Post Office premises, retailers, banks and at ATMs.
"We will be requesting the Minister of Transport to consider relaxing transport regulation during the first week of the payment cycle for social grant beneficiaries. We will also request the security cluster to assist with crowd management during the peak payment period," the minister says.  
The Department of Co-operative Governance and Traditional Affairs will be asked to relax regulations regarding the use of community halls for social grant payments
"We have engaged with retailers and the Post Office to assist with ensuring that  social distancing and sanitising requirements are implemented at all access points, and all staff dealing with the public have masks and gloves and the necessary personal protective equipment. SASSA is also negotiating with retailers and other stakeholders for assistance with the provision of masks for older persons who will be in queues," the minister adds.
SASSA also engaged critical stakeholders in the payment industry and civil society to find possible solutions to relieve overcrowding and inconvenience, especially to older persons and persons with disabilities. 
Minister Zulu says the payment dates for older persons and persons with disabilities have been separated from other social grant beneficiaries to relieve overcrowding. 
"Older persons and persons with disabilities will receive their social grants on the third of every month or the nearest working day after this date when the third falls on a weekend or a public holiday," she says.