Written by Silusapho Nyanda
Matric students who find themselves without a place to further their studies this year should not despair as there are alternatives out there.
Most matric pupils aspire to study at top higher learning institutions but when January comes around, many are faced with the unknown as they either didn't qualify or didn't apply in time.
This does not spell the end of the world, however, as there are options in other areas of study and at other institutions.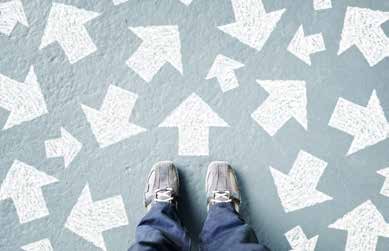 According to the Department of Higher Education and Training (DHET), students can pursue a career in many fields that only require a matric pass.
DHET's Career Development Services (CDS) unit helps students with career guidance and placement applications to higher education institutions. The unit also assists with National Student Financial Aid Scheme funding.
Johana Legodi, an information officer at the department, said students who don't obtain their desired matric pass marks have the option of rewriting certain subjects, applying for a different course at a different institution or getting a job.
She said pass marks determine where one qualifies to study. Graduating high school learners receive a National Senior Certificate with either a bachelor (previously known as an exemption), diploma or higher certificate pass.
Legodi explained that most universities require a bachelor pass. Students who obtain a diploma pass can go to a university of technology or to a university that offers diploma courses. Learners with higher certificates can go to a technical and vocational education and training (TVET) college.
TVET colleges offer artisan-based courses ranging from beauty therapy to engineering and business management. "Careers in the army and SAPS are also options, as is job shadowing to gain workplace experience," said the Director of CDS, Letshego Mokeki. 
DHET's Central Application Clearing House (CACH) offers a second chance to students who were not accepted in their chosen field or did not apply in time. Mokeki said they can register with CACH, which will share their information with universities that still have space in various fields of study.
"Walk-in applications are not allowed at institutions of higher learning. So the system was developed to help people apply in January," Mokeki said.