Pregnant women have the responsibility to not drink because alcohol can cause a condition that affects a baby's development.
This is according to the Deputy Minister of Social Development, Hendrietta Bogopane-Zulu, who recently launched the 9-9-9 Foetal Alcohol Spectrum Disorder (FASD) advocacy programme.
The aim of the initiative is to encourage communities to help protect unborn babies by educating people, especially women of childbearing age, about the dangers of drinking alcohol while pregnant or breastfeeding.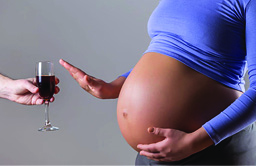 "It is important for all women who are pregnant and those who wish to give birth to healthy babies to avoid alcohol. The damage caused by FASD is permanent and irreversible, and children born with this condition have physical and intellectual problems," said Deputy Minister Bogopane-Zulu at the launch.
She added that South Africa is known to have a drinking problem, with the country ranking among the worst in the world for its levels of alcohol consumption.
Deputy Minister Bogopane-Zulu recently visited different parts of the country, educating women about the dangers of drinking alcohol while pregnant as part of the 9-9-9 FASD campaign.
When she was in Boitekong in Rustenburg in the North West, she told residents that the levels of alcohol abuse in the township are alarming.
A four-month pregnant woman and resident of Boitekong, Basetsana Tlalang (28), who attended one of the campaigns, said she stopped drinking alcohol entirely after learning she was pregnant and said she is attending antenatal and information sessions at the clinic. She urged other pregnant women to immediately stop drinking alcohol and doing drugs.
The Deputy Minister warned that there is no specific treatment for alcohol-related disorders – the only way to prevent them is to avoid alcoholic beverages during pregnancy. She encouraged pregnant women who struggle with not being able to stop drinking to visit their nearest clinic to receive assistance. – SAnews.gov.za
Did you know?
Some of the symptoms of foetal alcohol syndrome in children include:
Facial abnormalities
Learning difficulties
Poor problem solving, coordination and socialisation skills
Stubbornness
Behavioural
problems
Inability to concentrate