A North West chicken farmer has entered the poultry value chain. She is raising, slaughtering and selling her chickens on her online shop and to other markets. 
Pumla Mahuma may have unintentionally landed up in the agricultural sector, but her success has not been accidental. Using her business insights, she transformed her in-laws' Brits farm into a full-service business called Grandchicks.
The business has three divisions. It sells live chickens, mainly to households and hawkers; has a medium-scale abattoir for small farmers and for processing its own chickens; and, finally, sells chicken pieces, ready-to-cook whole chickens and offal to restaurants, caterers and households.
The family business has seven chicken houses that can house up to 16500 chicks combined and sells its products online, via its website, or from its Brits premises.
Mahuma, a dietician by profession, has a Master of Business Administration from Thames Valley University, London through Milpark Business School. She says her journey into the agricultural sector was accidental but is proving to be very rewarding.
"My in-laws owned the farm from where the chickens are raised. They were more cattle farmers and had only a few chickens. In 2014 when my father-in-law passed away, we had to take over the business," she says.
In 2016, she decided to focus on poultry farming and registered the newly-hatched business. Mahuma says she quickly realised that Grandchicks needed to grow from just chicken farming to value-added services, such as the slaughtering, market preparation and sale of chickens.
Initially, outside abattoirs were used.
However, Mahuma says it became difficult to find reliable, third-party abattoirs. In 2018, after lots of hard work and saving, Grandchicks bought R50 000 worth of second-hand machinery and set up its abattoir operations.
"We had our first trial slaughter in November 2019. In 2020, the COVID-19 pandemic happened, but luckily we had set up the online store and, as an essential service, we were able to continue operations."
The business employs 15 people, mostly black women from around the Brits area. "It was not intentional or a strategic move to hire mostly women. In future, I will be adding more men to balance the employment scale."
Food safety is a priority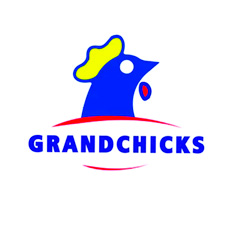 Grandchicks' abattoir can process 2 000 chickens a day. Providing high-quality and safe food is of utmost importance, says Mahuma.
"We are registered with the North West Department of Agriculture and Rural Development as an accredited chicken abattoir and are also Hazard Analysis Critical Control Point-certified."
Grandchicks chicken are grain-fed, do not receive growth hormones and are not injected with brine after they are slaughtered. "By providing safe food we can grow a healthier nation," she says.
Speaking on the challenges of running a business, Mahuma says   "you have to make it happen. Go out there and look for clients. For a small business like ours, the major challenge is market access. Our niche is that we provide an added service in the form of an abattoir, but it is still hard."
Plans include upgrading and automating some of the machinery, while expanding into new areas and markets. "We plan to provide an end-to-end value chain service to our clientele. This means having our hatchery, feed mill, a large-scale abattoir and an eatery for the end-user because that is where the money lies."
For more information about Grandchicks, visit www.grandchicks.com or e-mail: pumla@grandchicks.com