If you have been contributing to the Unempolyment Insurane Fund (UIF), for a specified  period, you are entitled to claim benefits if you lose your job, are unable to work due to illness or have to take maternity or adoption leave.
Dependants of deceased contributors can also claim.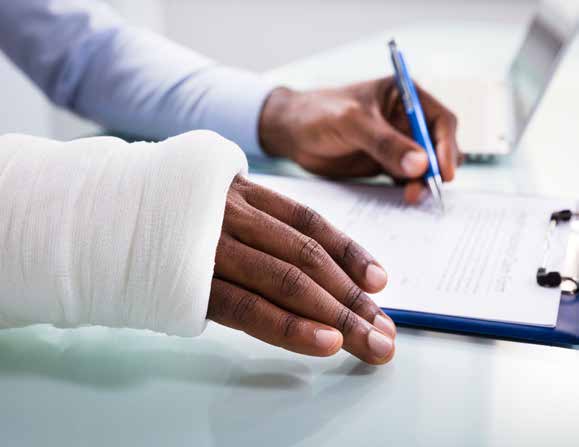 Employers are required to register their workers for UIF as soon as they commence work. They are also required to pay the UIF contribution − one percent of which is deducted from the worker's salary and one percent of which is contributed by the employer – to the UIF every month.
The total contribution is two percent of the worker's salary.
Some workers do not have to pay UIF, including those who work less than 24 hours a month; sole owners of a business; workers who earn commission only; and members of Parliament, Cabinet, Ministers and municipal councillors.
 
Claiming from UIF
If you lose your job, you can claim unemployment benefits from the UIF.
The rate paid by the UIF is determined by a scale of benefits, which ranges between 38 and 60 percent of your salary for the first 238 credit days and a flat rate of 20 percent from 239 to 365 days.
Low-income earners receive a higher percentage.
For every four days worked, one day's credit is received – this is subject to a maximum of 365 credits.
To qualify for maximum credits, you must have worked continuously, as a UIF contributor, for at least four years before applying.
An application for UIF benefits must be made within 12 months of losing your job and benefits are payable from the date after termination.
Benefits are only payable if your employer terminates your service or if your contract expires. No benefits are payable if you resign, unless it was a constructive dismissal.
 
Maternity benefits
To claim UIF when on maternity leave, you must have been employed for at least 13 weeks before the date of application.
You also have to apply for maternity benefits before your child is born or within 12 months of the birth.
You can only claim UIF if you are not receiving your full salary. Maternity benefits are paid for a maximum of 121 days, which includes miscarriage and stillbirth.
 
Illness benefits
To claim illness benefits you must apply within 12 months of not being able to work due to illness. Benefits are paid from the date you stop working.
A medical certificate must be submitted to the UIF and benefits are only payable for an illness that lasts longer than seven days.
 
Adoption leave benefits
To claim adoption leave benefits, the adopted child must be younger than two and you have to apply within 12 months of the adoption order being issued.
Only one of the adopting parents can apply for benefits, which are payable from the date that the court grants the adoption order.
Adoption leave must have been spent caring for the child.
 
Dependants benefits
A surviving spouse or life partner can apply for benefits within 18 months of a contributor's death. If they do not do so within 12 months, a dependent child can apply for benefits. The child would then have six months and 14 days to apply.
Any child of the deceased between the ages of 21 and 25, at the date of the contributor's death, may also qualify for benefits. The child has to be a student and must have been wholly dependent on the deceased.  
 
Did you know?
The UIF is part of government's social security programme and provides short-term relief to contributors who are unable to work.
 
Do's and Don'ts
You will be committing fraud if you continue to receive UIF benefits if you have resumed work. The UIF will prosecute offenders.
Do not submit fraudulent claims. The UIF's database is linked to employers and all information is verified for authenticity.
Report any employer that you suspect is not complying with UIF legislation to any office of the Department of Labour.
For more information about the UIF, visit your nearest labour centre, call the call centre at 012 337 1680 or the toll-free number at 0800 843 843, or visit the Department of Labourís website at www.labour.gov.za.