Written by More Matshediso
Residents of Carolusberg in the Nama Khoi District of the Northern Cape are excited to have a revamped multi-purpose sport facility that will enable them to engage in various sport and recreational activities.
The facility was recently handed over to the community by the Northern Cape Premier Sylvia Lucas, after it was upgraded in partnership with the national Department of Sport and Recreation and the Sports Trust to the tune of R600 000.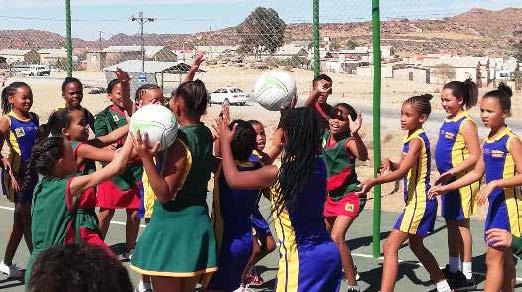 Premier Lucas said the facility will allow the community to engage in different sport codes, ranging from tennis and netball to basketball, badminton and soccer. Various recreational programmes will also be offered.
"Our government realises the importance of sport as a key factor in ensuring nation-building and social cohesion," said the premier.
"We know that it takes years of training and guidance to produce excellent athletes, and that talented athletes should be identified from an early age. Our concern is that many young people in our communities are not able to develop their talents in sport, art, education or any other field because there are no programmes and facilities in place to identify and nurture them," she added.
The premier said the reconstruction of the facility will offer community members an opportunity to develop their talents.
Another bonus was the creation of a number of jobs for community members.
"We understand that it was only temporary, but I am sure that the skills obtained by the community members who helped build this facility will help them access future employment opportunities, she said.
Speaking to Vuk'uzenzele, community member Avron Thomas (51) said he is excited that the local children will have a safe space to nurture their talents and become involved in activities that can better their lives.
Thomas said when Carolusberg's copper mines closed down many years ago, scores of people were left jobless.
"There are no economic drivers in our area. Many fathers have to look for jobs in nearby towns while mothers stay at home to look after children. This is a sad reality for people in 2019," he said.
However, he looks at the sports facility as one of the investments that will eventually contribute to the development of his community.