Written by More Matshediso and Silusapho Nyanda
Not all heroes wear capes. There are a number of everyday heroes among us, quietly making a difference in their communities.
One such person is Lelly Mntungwa of uMsinga in KwaZulu-Natal, who started a clothing manufacturing business that has created over 100 jobs for local women and youth.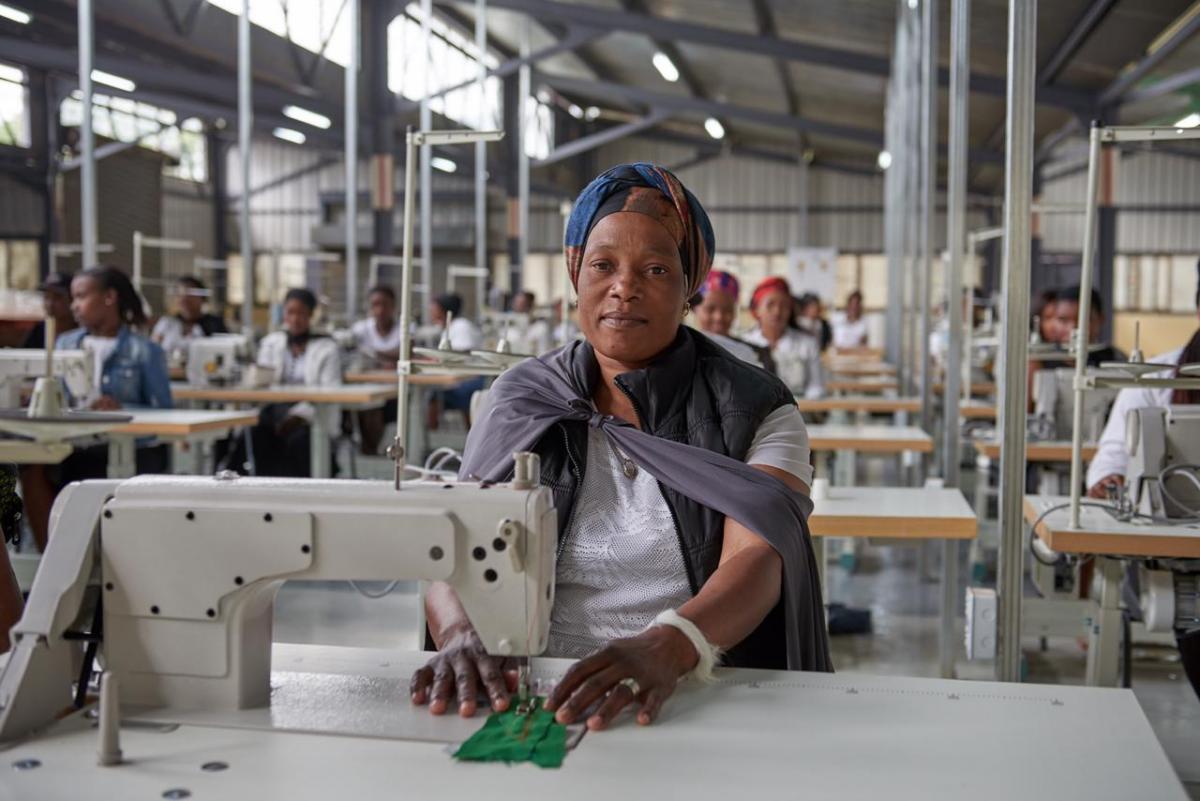 Mntungwa owns uMsinga Clothing Factory which she established after reading a report that was released in 2010 and revealed that uMsinga was one of the poorest communities in the country.
Thousands of families were left without an income when a massive shoe factory in the area closed down about 25 years ago.
The plight of the community prompted Mntungwa to leave her plush job at a bank and invest her own money into restoring part of the dilapidated shoe factory to house her new business. She hoped her own business would be a beacon of hope for the area's downtrodden residents.
"I took the decision to resign and come back home so that I could help revive the economy of my area," Mntungwa told Vuk'uzenzele.
The factory has so far managed to create jobs for 137 people, the majority of whom are women.
"I decided to manufacture uniforms for school children because the only other factory that manufactures school uniforms in KwaZulu-Natal is based some distance away, in Durban," she explained.
Mntungwa said it is important for her to empower women, most especially in more neglected rural areas where there is a lack of access to information and resources.
"Rural life is still very much dominated by a patriarchal system where women find themselves working harder to prove themselves," she said. She said it is also common for them to drop out of school to run their child-headed family.
"The situation compelled me to intervene and develop these 'young wives' through skills transfer," said Mntungwa.
She empowers them through job creation and skills capacitation.
"I believe skills transfer is a sustainable gift – it can empower people to become income generators and survive during difficult situations," she added.
The factory also employs 50 young people who produce sanitary pads to help solve the problem of young girls in rural areas missing school when they are menstruating. 
Mntungwa's business is funded through the women economic empowerment programme run by the KwaZulu-Natal Department of Economic Development, Tourism and Environmental Affairs (EDTEA). Over R4 million has been committed.
Funding already received has helped Mntungwa rehabilitate a large section of the old factory and this in turn has enabled her to expand her operation and create more jobs.
EDTEA MEC Sihle Zikalala has praised Mntungwa for her vision and thanked her for the sterling job she has done in trying to eradicate poverty in the area.
"We are also proud that she employs women. We will continue to support initiatives like these as they become the engine of development," the MEC said.