Written by More Matshediso
The new Amber Alert system that was recently launched by the South African Police Service (SAPS), in partnership with Facebook, will be instrumental in the police's gender-based violence (GBV) strategy.
This is according to the National Commissioner of the South African Police Service, General Khehla Sitole.
Amber Alert enables Facebook users to assist the police in finding missing children.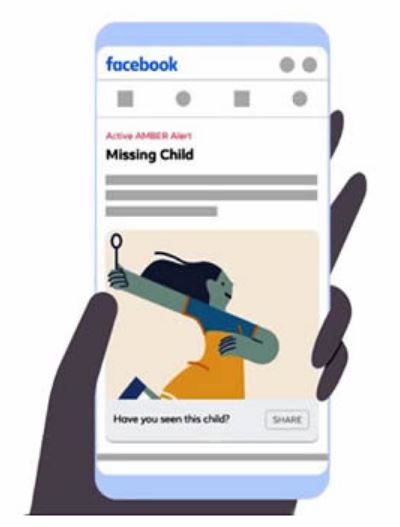 "The prevention of the kidnapping and abduction of our children for various purposes, including sexual offences, parental disputes or human trafficking, requires the moralisation of South Africans and involvement of all role players," General Sitole says.
He thanked South Africans for supporting the new system, which now forms part of the SAPS's online policing strategy.
"So far, we have received over 1 400 tip-offs from community members and we have been able to make four arrests, while investigations into the other cases are continuing."
Through Facebook's newsfeed, Amber Alert enables people to instantly share important information about the missing child and suspected abductor, such as a photo, hair colour and clothing.
Facebook's Director of Trust and Safety Emily Vacher said the system is able to reach a large number of Facebook users who might be in a better position to help find the missing child.
She said one of the most important things that are needed when reporting a missing child is a recent photo of the child, which will be prominently displayed in the newsfeed of people in the search area.
How Amber Alerts work
The decision to declare an Amber Alert is made by the SAPS when investigating a suspected child abduction case.
Once the SAPS has been notified about an abducted child, it must determine if the case meets its Amber Alert criteria, which includes:
The abducted child is 17 or younger.
There is a reasonable belief that the child has been abducted.
The police believe the child is in danger of serious bodily harm.
There is enough descriptive information about the suspected abduction for law enforcement to issue an Amber Alert.
Why is it called Amber Alert?
Amber Alert originated in the United States in 1996 after nine-year-old Amber Rene Hagerman was abducted while riding her bike. Sadly, Amber's body was found two days later. Subsequently, the media partnered with local police to develop a rapid-response system to help find abducted children.