Written by More Matshediso
When teacher Mapula Rampedi realised 20 years ago that she was not making ends meet on her salary, she looked to her childhood for a solution.
The daughter of a small-scale farmer who raised pigs and grew crops, and vegetables recalled how agriculture gave her parents the means to raise five children and fund their tertiary studies.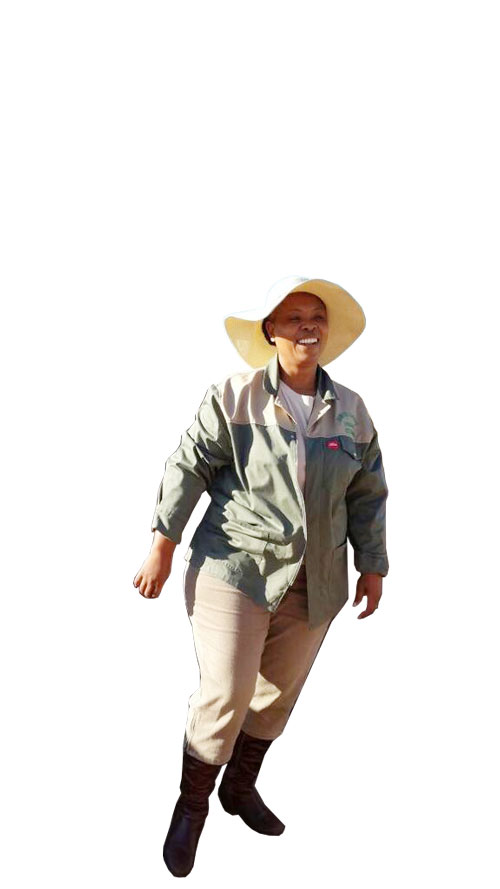 She resigned from teaching and started a piggery. The first 10 years were challenging and she was unable to make enough of a profit to sustain operations. Determined not to quit, however, she went back to teaching for a year in 2010 and invested as much of her salary as she could into her business, which she officially registered in that year.
Today, at 54 years of age, she is a successful farmer. Rampedi's determination enabled her to bring the farm she and her siblings had abandoned back to life and she once again takes pride in the land on which she was born and bred.
Her hard work was recognised by the Department of Rural Development and Land Reform, which gave her a five-ton customised delivery truck, 40 pigs and feed in 2018.
Rampedi Farming is a preferred supplier of pork in Limpopo. It supplies around 20 pigs a week to local butcheries and farms, sells breeding stock to the University of Limpopo and supplies meat to shisanyamas and community members in the Blouberg Municipality in Limpopo.
Rampedi, who has created seven jobs, hopes her farm will grow and positively contribute to the economy by creating sustainable jobs.
"This can only be possible once I become a commercial farmer. I am trying to secure a farm of my own so that I can become commercialised. I would also love to export products to other countries," she said.
She believes agriculture is a vehicle that can be used to eradicate unemployment within communities and to end poverty .