Written by Silusapho Nyanda
The Department of Rural Development and Land Reform's (DRDLR) youth flagship training programme, the National Rural Youth Services Corps (Narysec), is set to transform the life of a young woman from a rural Limpopo village.
Sana Magwete (25), who lives near Mokopane, has been selected as a programme participant. She said she can now see a brighter future ahead of her.
"I am hoping to acquire skills that will enable me to be an entrepreneur. I would like to start a chicken abattoir because there is no such business in my village and people in my area love meat. I am almost certain that the business will succeed," she said.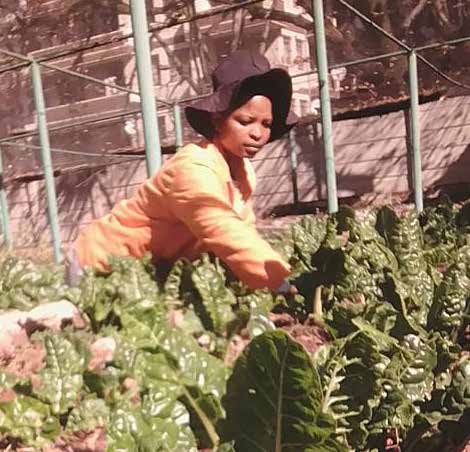 She said unemployment is very prevalent in her village. "There are no job opportunities for the youth. I am hoping that once I finish with the programme and get my business up and running, I will be able to create jobs for locals and also make a living for myself and my family members."
Magwete said last year the village chief gathered the local youth to inform them about Narysec and the opportunities it offers.
"Fifteen young people, including myself, were selected from my village," she said.
They are already at Narysec's college in Thaba Nchu in the Free State, where they will spend four months before being deployed for training in different areas. During training, Magwete said they get a monthly stipend of R1 320 for the first four months, after which it will be increased to R3 000.
Skills for rural youth
Narysec is a 24-month skills development programme that targets unemployed rural youth.
Mamosweu Tsoabi (32) was part of the programme in 2010.
She learnt construction skills, including bricklaying, tiling and roofing. She was also shown how to build hydroponic tunnels, which has stood her in good stead,
Tsoabi, who was initially a farmworker, now owns a farm that produces lavender, basil and lemongrass, among other things. She said instead of outsourcing the building of structures at her 2.5-hectare farm in Sebokeng, she works with community members to build them.
"The people I work with sometimes don't have the skills so I show them how things are done and once we are finished, they use those skills to build houses for others in the community," Tsoabi said.
1 000 youth recruits
This year, DRDLR and the Department of Cooperative Governance and Traditional Affairs (Cogta) welcomed 1 000 new Narysec recruits.
At the event, it was explained that Narysec has been repurposed to help implement government's new District Development Model (DDM), which aims to fast-track service delivery and economic development, including job creation. The initiative is overseen by Cogta. Consequently, Narysec's strategic focus is now on identifying exit pathway opportunities before recruitment.
Addressing this year's recruits, DRDLR Minister Thoko Didiza said for the country to develop, young people must take responsibility for bettering their lives.
How to apply to join Narysec
Since the start of the programme in 2010, over 11 000 young people from across the country have been trained in nature conservation, artisanry, plumbing, electrical engineering, office administration, building and construction, among others.
Those looking to apply to the programme must be:
between 18 and 25 years
in possession of a Grade 12 certificate
unemployed
from a disadvantaged family
residing in a rural area
prepared to do community service
interested in joining the agriculture sector.
In addition, they should not have a criminal record and should currently not be doing tertiary studies.
Applicants are also required to write an essay in their home language, stating what positive contribution they will make to their communities with the skills gained from the programme.
Application forms are available at the local DRDLR offices or municipalities.
The DDM in a nutshell
The DDM was inspired by government's Khawuleza (hurry up) call to action. It aims to accelerate, align and integrate service delivery under a single development plan and includes 44 district and eight metropolitan municipalities.
The district plan will ensure that national priorities such as economic growth and employment; improvements to living conditions; the fight against crime and corruption and better education outcomes are attended to in the locality concerned.
This development approach ensures that planning and spending are integrated across the three spheres
of government.