Sport, arts and culture
There were calls  for an encore when six state-funded Performing Arts Institutions took centre stage recently and showcased the products of their development programmes.
Two years of creativity and hard work were celebrated at the Market Theatre in Johannesburg recently at the inaugural Arts Incubator Trade Fair.
The week-long celebration of the best locally created poetry, dance and theatre is the result of two years of funding by the Department of Arts and Culture's Incubator Fund to the country's six Performing Arts Institutions (PAIS).
Actor John Kani said the success of the fair showed the untapped talent in South Africa. He hoped the department would continue to invest in opportunities for them. Monica Newton, the department's Deputy-Director General, responded, "In this week, you have shown what is possible."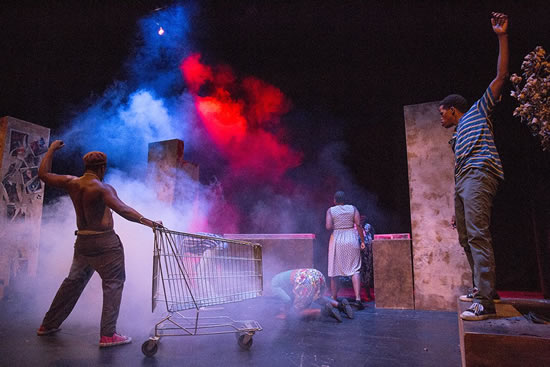 The Market Theatre's CEO, Ismail Mahomed, told media the fair allowed the Performing Arts Institutions to share ideas on skills training and development programmes. More importantly, he added, it would, " catapult the careers of their incubatees into the wider arts economy".
Incubator grants, part of the national department's mission to create an inclusive cultural scene, allowed PAIs the freedom to run programmes without worrying about sourcing funding. The productions on show were workshopped, scripted and brought to stage under the guidance of legendary playwrights like Ronnie Govender.
Performers and administrators all expressed one hope at the end of the festival, that the event was the first of many to come. As Mahomed said, "I trust that the artistic bonds that we have forged this week will be the seeds for a forest to grow."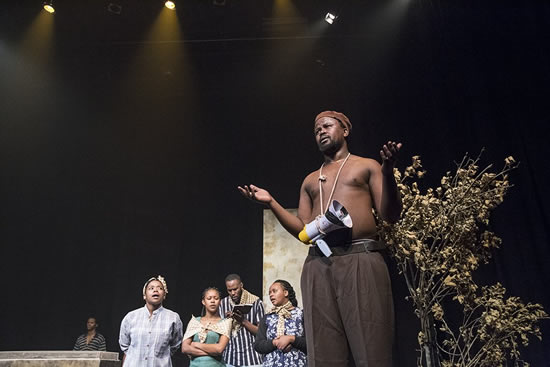 The nine productions were also in competition. Winners were announced on the last evening:
Best script: Everyone Has It produced by Artscape
Best director: Luthando Mngomezulu for Isithunzi produced by the Market Theatre
Best performer (male): Dumisani Siziba in Everyone Has It produced by Artscape
Best performer (female): Boitumelo Mohutsioa and Saree van Coppenhagen (joint winners) in Steke produced by Pacofs
Best stage manager: Simphiwe Mdi for Gogoa Mamoya produced by Pacofs
Best choreography: Sandile Mkhize for If the World Was Listening produced by the Playhouse Company
Best design: Gogoa Mamoya produced by Pacofs
Best production: Isithunzi produced by the Market Theatre