Young South Africans are being urged 'to embrace technology' and become innovators who create jobs.
Speaking at the recent Youth in Science, Technology and Innovation Indaba, Minister of Science and Technology Naledi Pandor explained that future growth depended on embracing new technologies and innovation.
"With the unprecedented growth in many tech sectors, in particular mobile and information and communication technology, there has never been a better time in history for young South Africans to develop solutions that can address a range of challenges."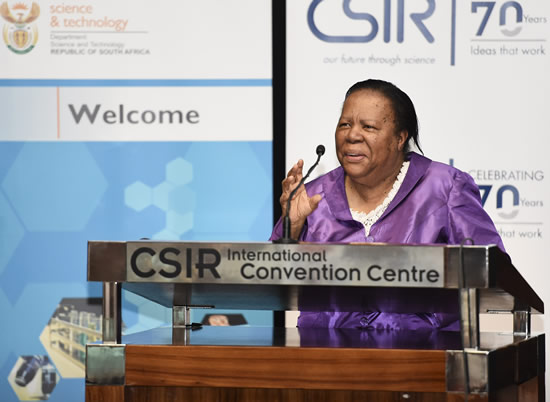 She said that as long as we embrace technology and nurture the scientific and entrepreneurial talent in the country, South Africa and Africa would have a bright future. The minister went on to say that it would be those innovators who would create the jobs the country needs to build an inclusive and equal economy.
However, to build on the growth inspired by technology, South Africa needs young people to play their part. Minister Pandor said, "One of the things we must do is to get many more young people to study and pass mathematics and science."
Opportunities available
Eighteen-year-old Shane Ndzinga attended the Indaba, held at the CSIR (Council for Scientific and Industial Research) campus in the City of Tshwane, because of his lifelong interest in science. He was hoping that he would meet people who could help make his dream of becoming a scientist come true. "I'm looking for information on where to study and what to study. I find science and technology very fascinating and hope one day I will be one of South Africa's top scientists," he said.
Ndzinga was among the 300 young people attending who were given information on the 34 new science hubs built by the department and got to speak to representatives from companies involved in the Top 100 internship programme.
The inaugural two-day event targeted young entrepreneurs, grassroots innovators, captains of industry and youth in higher education. The minister told the younger audience members they needed to emulate the entrepreneurs and business people they would meet because they had all made contributions to the tech world, had started their own companies or had embraced technology to make the world better.