The City of Johannesburg and UJ are teaching students how to defend themselves.
With the recent rise in incidents  of women being kidnapped and killed across the country, the City of Johannesburg has partnered with the University of Johannesburg to introduce self-defence classes to students on campus.
The aim is to empower students with techniques to defend themselves.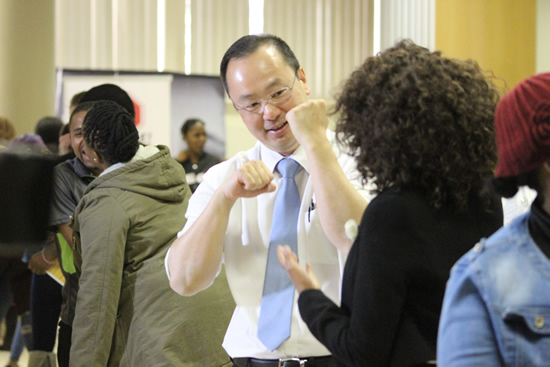 The Women's Safety Campaign was launched by City of Johannesburg Public Safety MMC Michael Sun after receiving complaints from female students at the university about safety.
The complaints followed the death of Karabo Mokoena, who was allegedly killed and set alight by her ex-boyfriend, and the case of three women whose bodies were discovered in and around Naledi in Soweto.
"We are aware of what has been happening throughout the country and it really is a cause for concern.
"It worries us that people, particularly women are being targeted, abducted and killed," said the City of Johannesburg's stakeholder manager and spokesperson in the office of public safety, Luyanda Longwe.
"It is because of this and other factors that we continue to urge students to always be vigilant and to not walk alone, but in groups, because it makes it harder to become a target." 
He added that people should not accept lifts from strangers and should always tell someone about their travel plans.
"It makes it easier for them to know approximately when you should arrive at your destination," said Longwe.
In addition to the self-defence classes, which show people how to throw a punch or two when defending themselves, educational material is also handed out with distress whistles.
The 30-minute lessons were given by a martial arts specialist from the University of Johannesburg.
Student Lungile Maseko said the lessons were much-needed. "The lessons have restored some sense of safety and security among us as students and that's what we wanted."
The University of Johannesburg's senior lecturer at the Department of Strategic Communications Dr Corne Davis said such efforts would be strengthened at the university, as safety was paramount for everyone on campus.