February has been dubbed Health Awareness Month by the South African Department of Health. 
According to the World Health Organisation (WHO), great health is defined as "A state of complete physical, mental and social well-being and not merely the absence of disease or infirmity."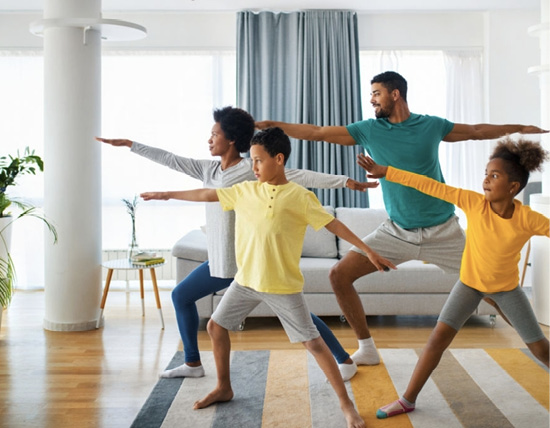 South Africans mostly struggle to keep healthy. In 2019, a report released by the WHO and the Indigo Wellness Index noted that South Africans are dangerously unhealthy and the country was named the unhealthiest country in the world.
Edward Skosana, a Mpumalanga-based doctor, notes that maintaining good health is indeed a struggle for the most South Africans. "Adopting lifestyle changes would reduce morbidity and mortality in all our communities," he says. 
While common diseases vary according to a region, he says, most common ones include: 
upper respiratory tract infections, for example the common cold, sinusitis, sore throat tonsillitis,
gastroenteritis and colitis, causing abdominal complaints such as diarrhoea, abdominal pain, vomiting
pain from headaches, arthritis, backache, muscle ache and toothache.
Six of the most common causes of death are chronic and can mostly be associated with certain lifestyles such as: 
poor diet choices,
a lack of exercise, 
excessive alcohol consumption,
smoking, and 
obesity.
"These include TB; diabetes; heart diseases; cerebrovascular diseases; such as strokes, HIV, hypertension and influenza: and pneumonia," he adds. 
Dr Skosana says the elderly are especially vulnerable to these diseases.
However, there are remedies to this health challenge. These involve citizens making subtle but consistent lifestyle choices, namely diet, regular exercise, keeping a clean environment and having sound mental health. 
"Nutrients are the primary building blocks of our body. They are important in maintaining a healthy body and in helping it heal and repair itself. It is important to know what, how much, when and why you are eating? Secondly, a regular active lifestyle is crucial for general well-being as it reduces stress levels by promoting the release of natural endorphins (feel good hormones). Lastly, a clean, less polluted environment is ideal. Germs cannot thrive in a clean environment," he concludes. 
For regular check-ups and screenings, visit: www.health.gov.za to find your closest facility.