The rural West Coast community of Wolwerivier is the latest to benefit from the City of Cape Town's efforts to expand access to early childhood development (ECD) facilities.
The Wolwerivier community has struggled with access to proper services, including education, since 2016 when its only ECD centre was closed because it was  operating on agr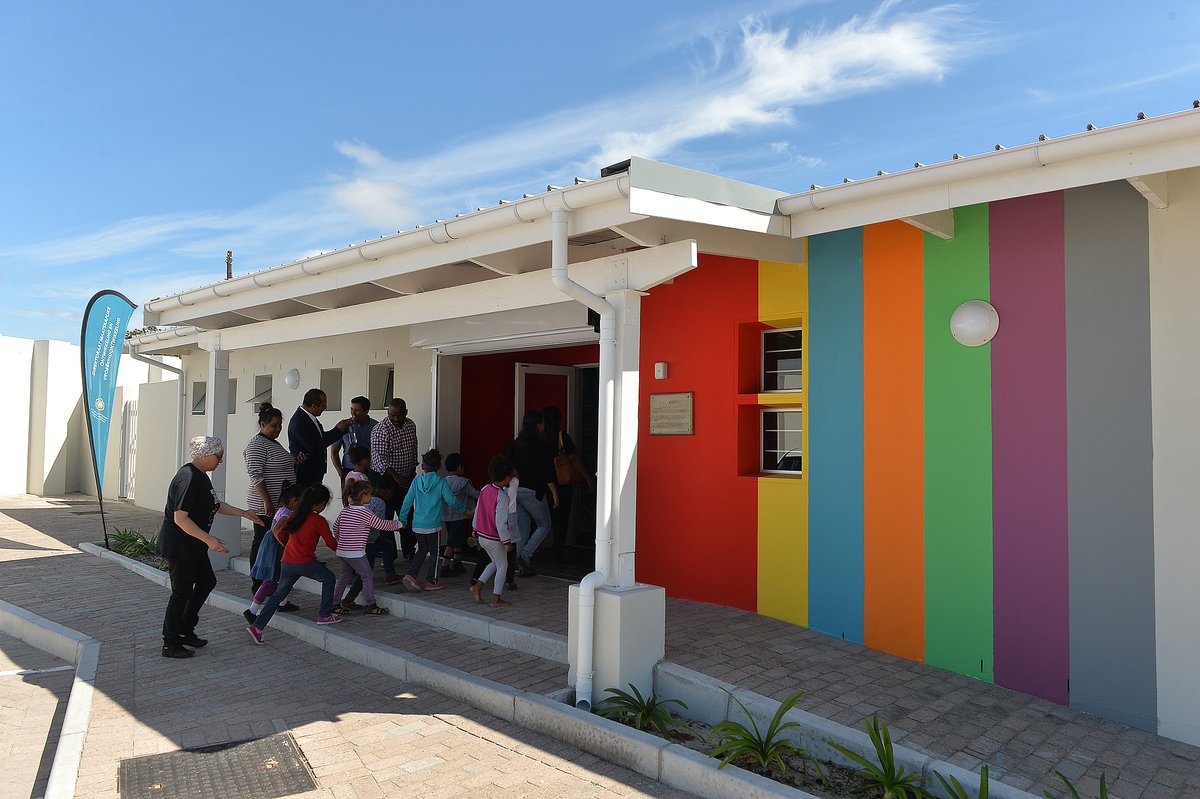 icultural land.
Residents are thus delighted with the new R6 million ECD centre, that can accommodate 150 learners. The centre was handed over to non-profit organisation Wolwerivier ECD, to run, by the city's Social Development and ECD Department in June.
"This has been a long time coming and we are very happy that the ECD centre is ready to open its doors. Foundation phase learning is such a crucial element in a child's development, and I hope that the community will make full use of the facility," said the City's Mayoral Committee Member for Community Services and Health, Councillor Zahid Badroodien.
Community member Demi Koopman said she is grateful that her two young children will be able to start their education.
"I am very happy that they can start going to school now. As a community, we have been waiting a long time for something like this to happen. Many of the people here are unemployed and cannot afford to take their children to ECD centres outside Wolwerivier."
The city's drive to improve ECD access has seen the signing of 10-year facility management agreements with 27 ECD operators in impoverished areas.
"We recognise that there is a shortage of suitably located and optimally functioning ECD centres in our city. It is for this reason that we continue to invest in building facilities that are run by independent operators," said Badroodien.
"With these agreements, we have given peace of mind to the successful operators, as the agreements will be in place until 2029. For the city, it is important to help bring stability and advancement in the ECD sector, because the research is clear – how a child starts the learning process, will have a far-reaching impact on the rest of their life."
The city also offers training to ECD staff, covering teaching methods and child safety; and provides educational materials, toys and safety equipment.