A young South African choreographer has made a name for himself on the international stage.
Oscar Buthelezi (28) has risen from humble beginnings in Vosloorus to win three prestigious awards in one of the world's top choreography competitions.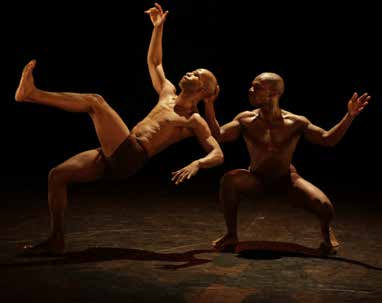 Buthelezi returned home victorious from the 33rd International Competition for Choreographers in Hanover, Germany, where he won a three-week scholarship with the Australian Dance Theatre; the Audience Choice Award and the Jury Award – the main prize – for his dance piece 'ROAD', which has won numerous local and international awards.
The piece tells the story of Buthulezi's challenges and successes and he is humbled and honoured to have won the awards, as he was competing against other world-class international choreographers.
"I was very nervous before the awards, I was shaking. When I heard my name being called it was overwhelming and breath-taking.
"I am very grateful for all of the awards. They mean so much to me. Being chosen by the audience shows their sense of appreciation. Winning the main prize is obviously a huge honour. But the scholarship is also going to be a great experience for me," he said.
Buthelezi was trained at dance company Moving into Dance, in Mophatong, where he has worked as a choreographer and teacher for several years.
"It has been a great journey. Smooth but hard. If you want to get something beautiful, you need to work hard for it. I would love to thank Moving into Dance – it has taken me from the township, given me a chance to study and now to choreograph and teach," said Buthulezi.
Buthelezi's trip to Germany was funded by a crowdfunding campaign. "Thank you so much to all the people who joined in to sponsor me. If it wasn't for you, I would not have this joy," Buthulezi said.
He hopes that other youth get to travel the same road to success. "I hope that what Moving into Dance has done for me also gets taken to other youth who want to dance or choreograph as a career."
Moving into Dance CEO Nadia Virasamy said that Oscar's achievements are proof that the company is on par with international standards.
 "Oscar's achievement is obviously hugely celebrated because he is one of many successful dancers and choreographers who have had the opportunity to be trained at Moving into Dance and perform professionally."