Union Buildings

Nelson Mandela showed South Africans that it is possible to forgive. Despite years of unjust treatment, he was able to envisage a South Africa that cared equally for all its citizens – even his
former oppressors.
Tata Mandela gave the better part of his life to fighting for the oppressed black majority but remained committed to the ideal of a united, non-racial nation with equal rights for all.
His overriding values of fairness, justice, reconciliation, service, dignity and humanity made him a leader who was capable of inspiring greatness in others, aware that there would be people who would reject his brand of generosity and accommodation.
Through his generosity of spirit and vision of a peaceful, stable and just South Africa, he was able to harness the emotions that ran so high in the early 90s into a force for good.
The result was the achievement of democracy through a peaceful transition.
Thanks to him and other like-minded South Africans, we now have a progressive Constitution that guarantees human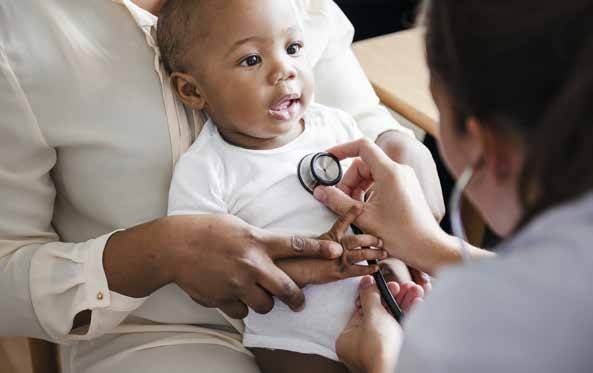 rights. We have strong democratic institutions, an independent judiciary, a free media and an active civil society.
While too many of our people still live in poverty, South Africa has over the past 25 years done much to uphold Mandela's promise of a better life for all. Millions of poor South Africans have benefited from the provision of free houses, the restitution of land and the provision of electricity and water and sanitation.
Access to education – from early childhood development through to school and university and college – has been dramatically improved since the dark days of Bantu Education. Today, more than nine million pupils attend no-fee schools and a huge number of these receive a free meal at school each day.
Seven in 10 South Africans make use of the country's primary healthcare facilities either for free or for a minimal fee. The average life expectancy rate has increased, stillbirths have decreased and our public antiretroviral treatment programme is one of the largest globally, with success in reducing infection rates, mortality rates and mother-to-child transmissions.
I believe Mandela's legacy can help us overcome the challenges of poverty, unemployment and inequality that are preventing South Africa from realising its full potential.
While not all of us are leaders and inspirers of people, I believe we can all find our inner Madiba and contribute in some way to honouring him by helping to build the South Africa he dreamed of.
This Mandela Month, all South Africans should set themselves the personal challenge of finding and unleashing that something special inside of you that will drive you to become an active citizen and agent of change in our society.
Your contribution may be large or small, public or private, but it will become a part of the fabric of the society we seek to build.
You might be asking yourself where you can start. Rest assured that active citizenry is not about grand gestures.
You can contribute to literacy – which remains a pressing problem, by reading to your child each night; to ending corruption by reporting any suspected wrongdoing; to stabilising our electricity crisis by reporting illegal connections; to responsible citizenry by paying for the services you  use; to promoting tourism's contribution to the economy by being friendly and helping to keep our tourists safe; to growing our manufacturing base by buying local; and to infrastructure development by looking after your local clinic, school and library.
By the same token, you can uphold Madiba's morality by fighting social ills such as gender-based violence, intolerance and racism simply by teaching your children from young to respect one another as equals and to understand that it is not acceptable to resort to violence in times of stress or conflict.
As you reflect on what your contribution can be this
Mandela Month, I leave you with one of Madiba's more powerful quotes: "Sometimes it falls on a generation to be great. You can be that great generation. Let your greatness blossom."