Villagers who revived disused pineapple farms in Bingqala near Ngqushwa have built a growing agricultural enterprise.
The Bingqala Pineapple Co-operative was started in 2014 by community members who were employees of the Ciskei Agricultural Corporation (Ulimocor) Farms, which were previously run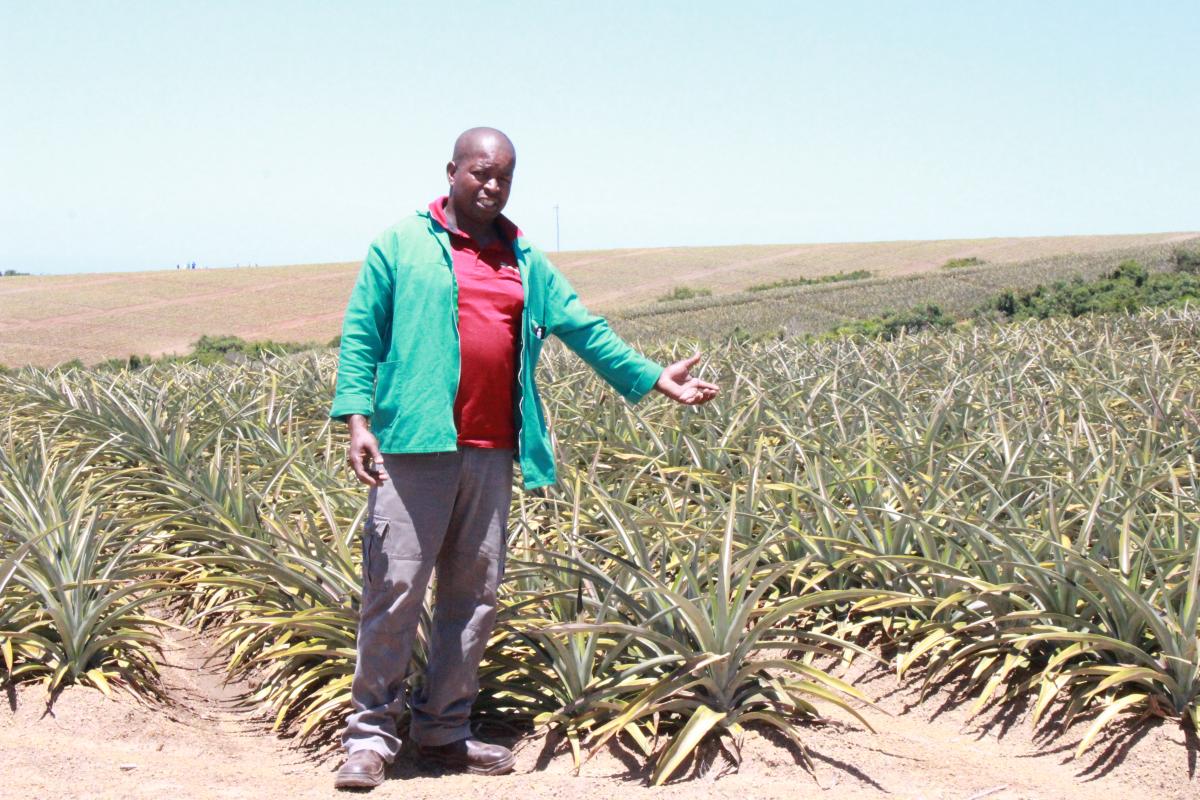 by a parastatal of the Ciskei government.
The nine-member Bingqala co-operative has secured a supply contract with East London food processor Summerpride Foods.
Co-operative manager Litha Zitshu said since they started in 2014, they have enjoyed a steady increase in production volumes and turnover. As the business grows, they hope to hire more people from the community.
"Revenue per year ranges from R800 000 to R1 million, and when prices are good it can go up to R1.5 million. We currently have 35 employees, of which 25 are permanent. When we harvest in April and May, some more come in to help and again around September harvest we get casuals."
Zitshu said the co-op, which currently cultivates 70 hectares of its 583 hectares, plans to expand by 20 hectares every year. While it produced 1 000 tons over the course of 2018, it has already achieved a yield of 800 tons thus far this year and therefore expects volumes to almost double.
He said, however, that market price challenges are being experienced.
"This year, the market price is low at R1 000 per ton, but in 2016 it was R2 600 per ton. With pineapple juice sold overseas, our returns are affected by foreign markets," said Zitshu. "With the increase in production, we hope to be able to make up for the fall in prices so that we can achieve our revenue target."
He added that the provincial government, through the Department of Rural Development and Agrarian Reform (DRDAR), has helped establish the business.
"The DRDAR has made many interventions; they set aside a budget every year to help us with production inputs, fertiliser, chemicals and fuels, as well as machinery. We use tractors that were donated by former president Jacob Zuma to the local chief," said Zitshu.