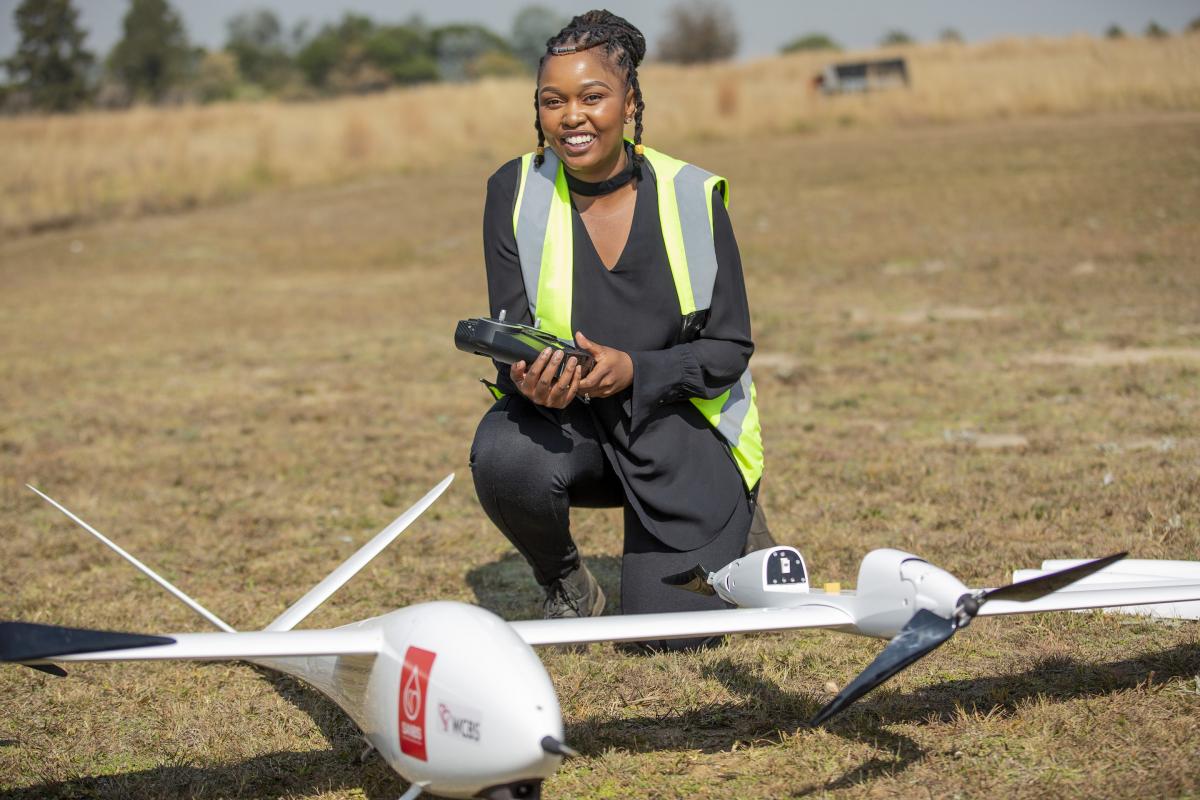 Lebohang Lebogo (29) is going to save lives by becoming the first pilot to fly a high-tech drone, that delivers blood, for the South African National Blood Service (SANBS) and the Western Cape Blood Service.
The TRON Unmanned Aerial Vehicle, that can fly a distance of 100km at 160km/h, can carry over two litres of life-saving blood to patients in rural areas.
Raised in Kagiso, Johannesburg, Lebogo joined the SANBS in 2008 as a temporary donor attendant. Apart from assisting those in need, she also has a passion for flying planes and is training for her pilot's licence.
"I was employed last year as a technical support officer. My boss knew that I was doing aviation on the side, he asked me to join the drone task team and start training as the drone pilot," said Lebogo.
"It has been exciting, but overwhelming too. I didn't grow up playing with anything remote controlled. When I'm flying an aeroplane and need to turn right, I just turn the steering wheel right. With the drone, the controls are very different. But I've enjoyed it and got the hang of it in the end!"
The drone is still being tested and the SANBS is getting the proper licences from the Civil Aviation Authority.
"Because I have experience at blood banks, I have seen how urgent the need for blood is. Doctors come in panicking and looking for blood because people's lives need to be saved in emergencies. So, when I'm flying the drone, I know that the blood will be able to reach people much faster," she said.
"We believe that this is an innovative step in the history of blood transfusion. SANBS is determined to improve rapid access to life-saving blood products in rural areas through the use of drone technology," said Dr Jonathan Louw, the CEO of the SANBS.
"Our concept is globally unique in that we will provide two-way logistics. Patients can receive emergency O negative blood from one of our blood banks via the drone. The same drone can then take that patient's blood sample to the blood bank for cross-matching and then safely and rapidly deliver compatible blood back to the patient," he added.