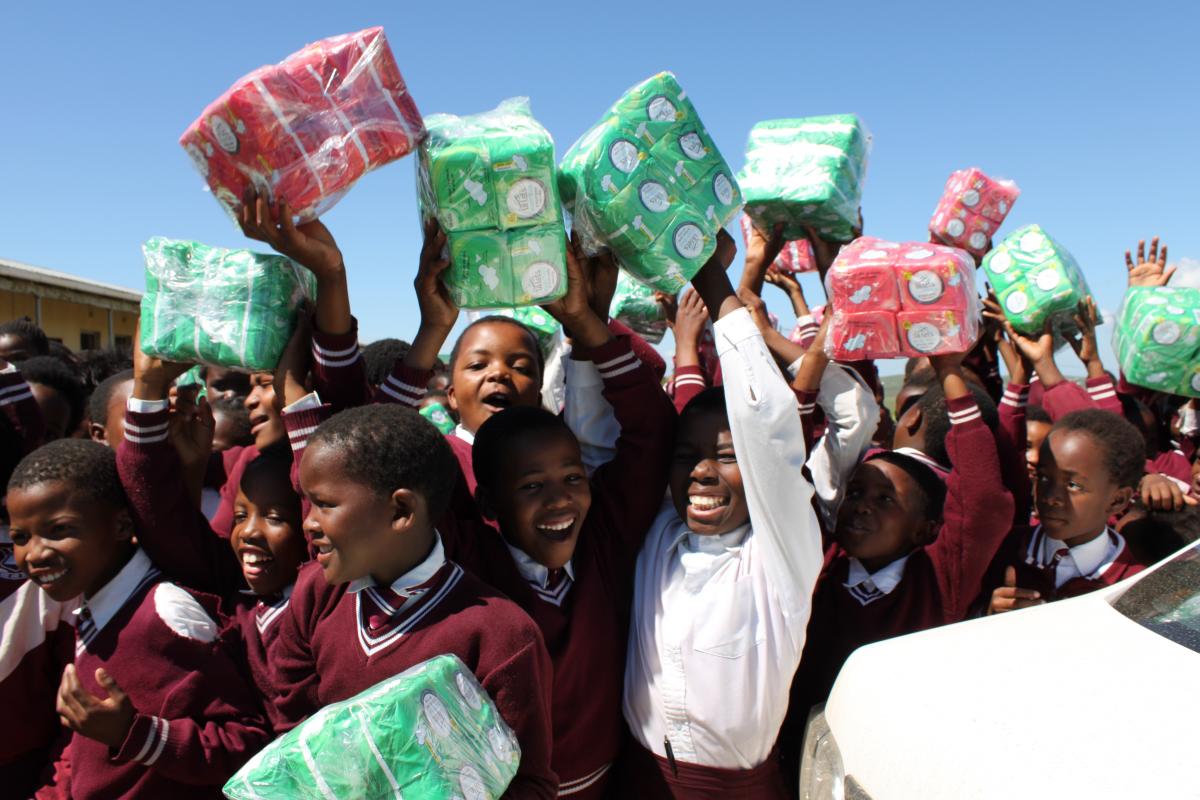 Founded in 1999 by the great man himself, the Nelson Mandela Foundation is one of South Africa's leading NGOs, supporting a wide range of causes about which Tata Madiba was passionate. The foundation also partners with other organisations that support worthy causes.
One of these organisations is the Imbumba Foundation, which was established in 2010 by social entrepreneur Richard Mabaso. The foundation aims to bring social change and upliftment within rural and poor communities in Southern Africa.
Caring4Girls
This Imbumba Foundation initiative provides sanitary towels and feminine hygiene education to young girls, to ensure that they do not miss school due to their monthly menstrual cycle. 
"Research has shown that underprivileged girls can miss up to 50 days of school per year due to lack of access to adequate feminine hygiene products," explains Mabaso.
The programme currently reaches over 750 000 girls throughout South Africa and it aims to increase this to 2 million by 2020.
Trek4Mandela and Trek100
Every year, the Imbumba Foundation arranges the Trek4Mandela expedition. Led by adventurer Sibusiso Vilane, the expedition brings various public and corporate figures together to climb Kilimanjaro, reaching the summit on Mandela Day, 18 July. This year will be particularly special, as it will form part of the Mandela Centenary Legacy initiatives started by the Imbumba Foundation last year.
In August, Thuli Madonsela will be the leading figure in the Executive Climb to commemorate Women's Day.
These two treks aim to raise enough funds for one million girl children to be provided with sanitary towels.
Meanwhile, Trek100 is a joint initiative with the Nelson Mandela Foundation that will see 100 girls from disadvantaged backgrounds being given the once-in-a-lifetime opportunity to trek in beautiful areas on one of the seven continents.
The first expedition, to the Sahara Desert in Morocco, took place in September 2018. One of the trekkers, 19-year-old Silindile Madonsela from Matsulu in Mpumalanga, said that the experience inspired her.
"It has inspired me to be more and do more… that anything is possible and that you should take every opportunity."
*Support the Trek4Mandela climb by sending an SMS with the word 'GIRLCHILD' to 42513 to make a pledge of R30 towards the Imbumba Foundation.