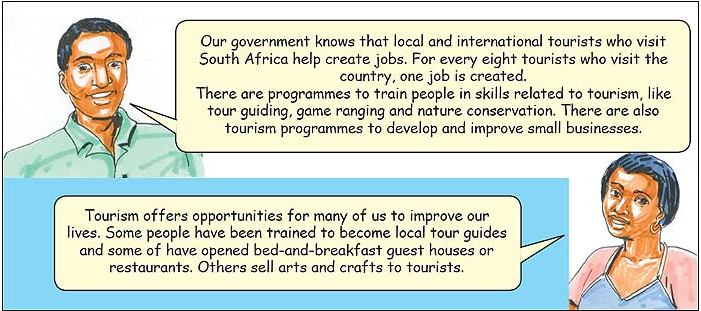 TRANSFRONTIER CONSERVATION AREAS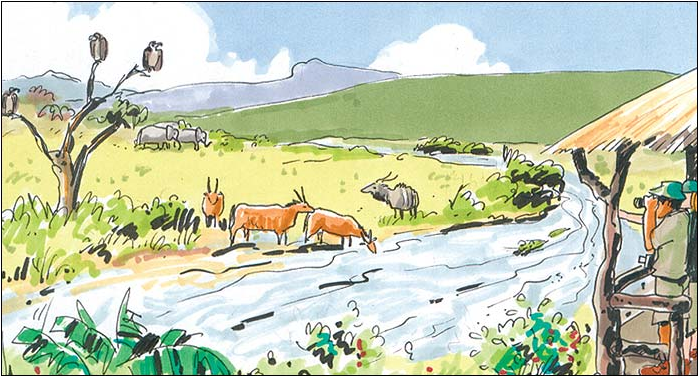 The Transfrontier Conservation Area Programme sets up wildlife conservation areas across South Africa's borders into our neighbouring countries. People who live near these conservation areas are part of the programme. They get opportunities to become employed in jobs like game ranging, construction, or making and selling arts and crafts.
Contact: (012) 310-3540/3818
TOURISM ENTERPRISE PROGRAMME
This programme offers grants, training and ongoing assistance to historically disadvantaged  entrepreneurs. It helps small, medium and micro (very small) businesses to find business opportunities, get in touch with investors and suppliers, get money and achieve high levels of service. Through its Training and Technical Assistance Fund, it also helps businesses to get the technical help they need.
Contact: (011) 804-5750 or (011) 802-0015
For more information, contact the BathoPele Call Centre at 1020
This panel first appeared in Building a People's Contract for Faster and Shared Growth,
a booklet published by Government.